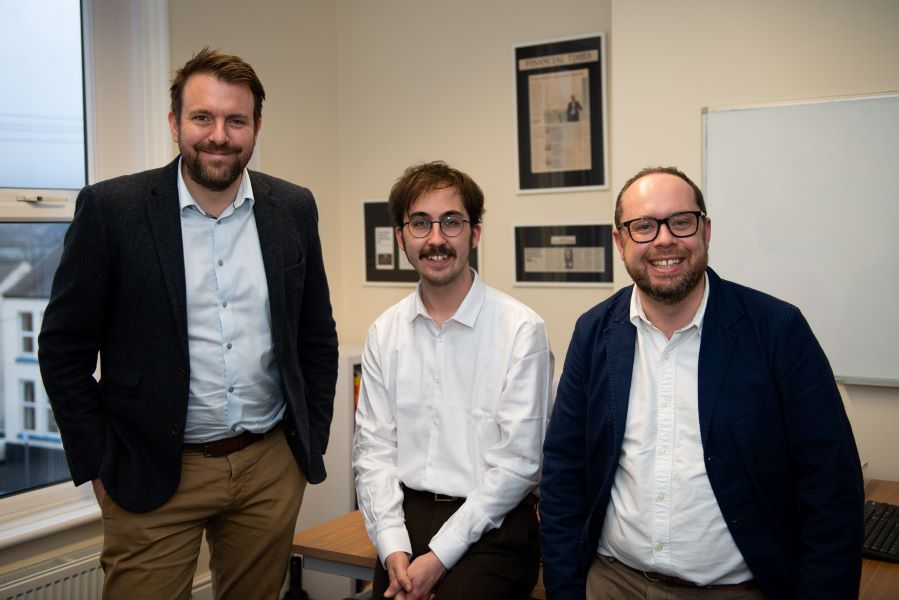 Roaring Mouse Public Relations is a Chesterfield based company that delivers national and international campaigns for early stage technology companies. This year, the agency has celebrated its eighth birthday and – whilst not being immune to the impact of Covid-19 – it has continued to grow, has just been awarded the PR industry's 'gold standard' and recently secured new business with FinTech start-up Pennyworth. In an interview with founder and Managing Director of Roaring Mouse, James Taylor, we found out more about the company's specialism in tech start-ups, why they want to see more local companies break into national and international markets, and how the power of good PR can help make it happen.
From an office in Chesterfield and with a core team of three, Roaring Mouse is helping early-stage technology companies to grow their reputation and their business, throughout the UK and globally. Building awareness, interest and trust in brands, the specialist agency has helped a range of exciting FinTech, CleanTech, AI and cyber security start-ups to connect with audiences and sell their products and services.
Company founder, James Taylor has more than 20 years' experience working in technology PR, beginning his career in London and representing large Silicon Valley tech companies as well as early-stage businesses. After relocating back to his hometown of Chesterfield to work in-house for Experian, eight years ago James decided to set up his own agency serving early-stage tech companies. He explains,
"It was fantastic working for those big technology companies, but the ones that really got my juices flowing were early stage start-ups, the rapidly growing tech companies that you can play an active role in helping to build.
"We're all about helping those businesses grow by putting them on the map; building awareness and interest in them amongst a community or target audience, and driving those people to take action. You can make a tangible difference."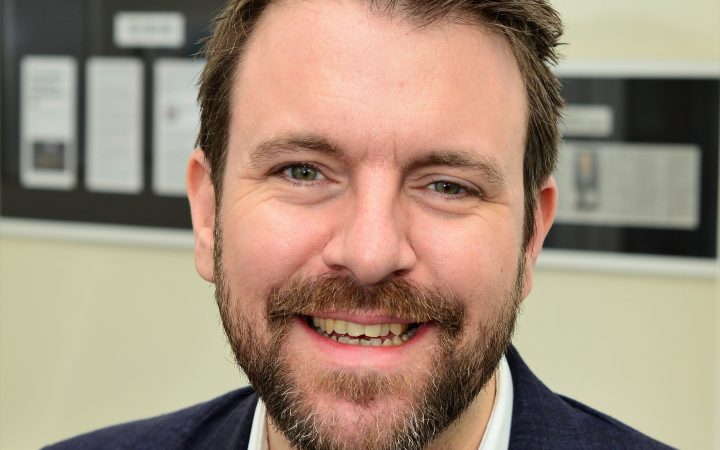 From early on in his career, when James entered the tech industries during the 'dot com boom', he helped technology companies to talk about what they do in a way that would stir interest amongst their target audiences. He says,
"I've always been interested in computing and gadgets and I recognised pretty early on that the internet would transform business out of sight. Whilst I don't have the technical skills to build tech itself, I understood enough that I could 'speak geek'. I could talk to people who knew their technology inside out and translate this into words that communicated the company's mission to a broader, less technical audience.
"That's a really helpful skill to have, because many business customers don't buy the technology, they buy the promise of what the technology can do for them and how it will transform the world for the better. This is particularly useful when you are trying to raise finance and bring people on board – you need to sell a vision for a company rather than just what the technology can do."
It's something that James still believes can trip up tech companies of all sizes. He continues,
"Some companies talk too much about the technology. So much decision making in purchasing is emotional, the cold hard stats are often used to validate the emotional appeal that drives us to take action. What you want to be doing as a tech company – but particularly an early stage tech company – is to really articulate your 'why'. What's the big problem you're looking to solve? The great wrong in society you want to address? That's what gets people excited enough to follow you."
A long term investment
Another warning that James offers to young technology companies is to avoid taking a reactive approach to PR and communications. Roaring Mouse helps its clients to engage audiences and build understanding and trust through regular and consistent communications activity. James explains,
"You're building a pipeline over time – once you have a group of people that are aware of you, you have to make them interested in doing business with you, then become a customer, and then become an advocate for you.
"PR can shape all of this, but you need to think of it as a long term investment. It isn't a discipline you can switch on and off. It's something that needs to run on a regular basis, constantly pushing out evidence and letting the world know what you're about."
Every piece of content that Roaring Mouse creates and distributes for clients is informed by years' of insight into audiences, and where and how to reach them. They know that for most of their clients, they are speaking to digitally savvy audiences. Experience has shown that earned media (coverage that has not been paid for) in respected online publications continues to perform well in terms of engagement and share rates across social media. James says,
"Through earned media you reach a much wider audience – people trust the media outlet sharing your story and it adds credibility. For example, the Financial Times wrote an article about our new client Pennyworth and this got their message in front of tens of thousands of people. The fact that they are worthy of FT coverage shows it's not just the company that's saying they're great."
A science and an art
With more data and analytical tools available, James wants to become more scientific in the agency's approach to moving people along the pipeline. He says,
"We look at past campaigns and successes to see when and where we share things, how we share them, and the kind of content that works. What do people engage with on websites? Once you've piqued somebody's interest through trade media or on social media, what's going to make them take action when they get to your website?"
James is keen to understand more about the psychology of behavioural patterns related to reading and sharing content, so that he can continue to source and share the best stories, in the best places, for his clients. He continues,
"We are all working in such a noisy marketplace at the minute – forget COVID and Brexit, it was noisy beforehand! If you are a provider of X, Y and Z, there are going to be hundreds of others who say they can offer similar – so what can you do to stand out from the crowd? I think it's a combination of art and science. You combine old school PR and journalistic thinking about 'what makes a good story', with some psychology and behavioural thinking as to what will nudge people to take the next step. It's something we are constantly trying to learn more about."
A rising tide lifts all boats
Roaring Mouse became a member of Sheffield Digital in 2019. James is open about the fact that this was in part to connect with marketing leaders and CEOs of tech companies whom he believes his agency can help. He is keen to work with more Sheffield City Region early stage tech-companies to help them reach national and international markets.
"There are lots of companies in the Sheffield City Region that I think we could do some really transformative work with. If it's local coverage you want then there are other agencies in Sheffield that can do a better job than us. Our focus is on national and increasingly international campaigns, targeting audiences around the world. From our office in Chesterfield we've helped an early-stage tech company in Rutland win contracts with huge multi-nationals. We've also had clients in Saudi Arabia, San Francisco and Berlin. Our specialism means that people are willing to sacrifice the convenience of walking around the corner to a meeting with us for deep knowledge of the sectors in which we operate.
"Actually though, it is quite nice to do business with the company round the corner and it just so happens that tech companies in Sheffield can plug into a specialist PR agency, that is right here!"
A further motivation to join was James' desire to see the region thrive and to help put it on the map as a great environment for setting up, working in and growing digital businesses. He adds,
"A rising tide lifts all boats. We want to do stuff that raises the profile of the region as a hotspot for digital businesses and talent. All of our core team lives in Sheffield and Chesterfield – these are the communities we've chosen to settle in; to base our business, live in and have families. We want to stimulate this area of the economy – the more we can help create opportunities, growth and a scene for this kind of work, the more we all benefit."
Roaring Mouse is celebrating after this month achieving the PRCA's Communications Management Standard (CMS), the gold standard for public relations agencies. You can read more about this and the company on the website: roaringmousepr.com and you can stay up to date by following them on Twitter: @roaringmousepr.