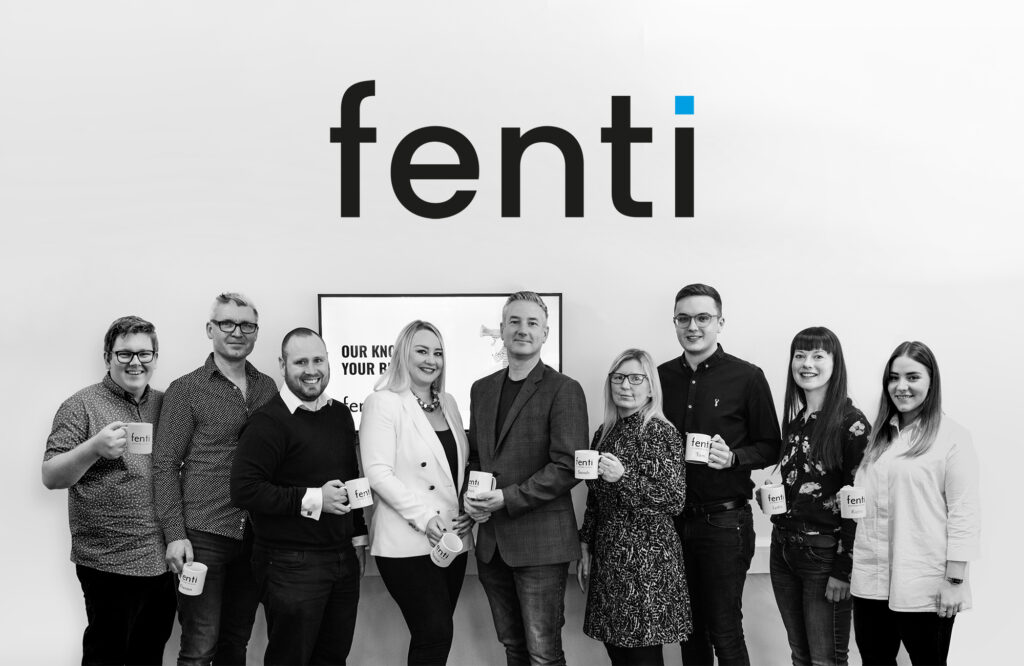 Fenti Marketing is an award-winning Sheffield-founded and based marketing agency now in its 11th year. They are a full-service marketing agency supplying everything from graphic design, to SEO campaigns, content writing, web design, animations, and are a Google accredited partner. During the pandemic, they increased their workforce by 50%. We spoke to Mark Shipley Managing Director, about their approach, why marketing makes a difference, and supporting the local community.
Helping companies through tough times
When the pandemic first started Mark told us, "We said to clients if you want any help whatsoever we are here to help. Whether it was about their website or social media, we were more than happy to chat with people and offer advice." It is an important part of how Fenti works with current and prospective clients, and their recent blog post 'Don't switch off: Marketing in a recession 101' outlines how branding and website health, user experience, and security all play a part in helping businesses prosper when times are tough.
Businesses interested in having a chat with Fenti can set up a free website check to get an expert opinion on how they are performing. Mark explained, "Educating the market is really important to help businesses understand the power of marketing. When you make your knowledge and expertise available you enable clients to see the benefit of marketing, rather than just telling them what they need to do. This means people get the most out of working with us because they will start to see results."
Delivering results through marketing
We asked Mark how marketing has changed over the years and he told us, "Today marketing is integrated across all aspects of a business and, because everything is trackable, you can demonstrate the results in real time." Fenti pride themselves on being a 'marketing partner' who can work with anyone. Mark explains "We don't specialise because if you have a good marketing team you can market any business, anytime." And when it comes to brand development, it is more than just designing a logo. Mark says, "The team has to understand how a company is perceived in the marketplace, how people deal with customer queries, and how they present themselves in every interaction." The benefit of working with marketing experts is it helps businesses tell the story of their brand. He reflects, "You need the expertise to tease out the complexities within the brand message and make it accessible to people."
Providing clients direct access to expertise
The team at Fenti is passionate about helping businesses tell their stories and, unlike agencies in the past where clients couldn't talk directly to the designers, their multi-disciplinary team are all available to share their expertise directly. Mark says, "Technology solutions make it easy for businesses to do things themselves, but it's the expertise in bringing these things together, making it personable and delivering results that make our services invaluable. Although the team collaborates on projects everyone is an expert in their own roles."
Doing business 'the Yorkshire way'
An important part of Fenti's 'Yorkshire way' of doing business is helping in the community. Most recently they are supporting Blend Kitchen through pro-bono marketing support, and they have also supported Roundabout, another Sheffield charity supporting homeless people. Mark says, "It is in our ethos to help – it feels like a Sheffield, Yorkshire thing to do – I tell people it's a good thing to help people. And we can, so we do."
You can check out Fenti's new website here, catch up with their latest blogs here and book your free marketing audit here.