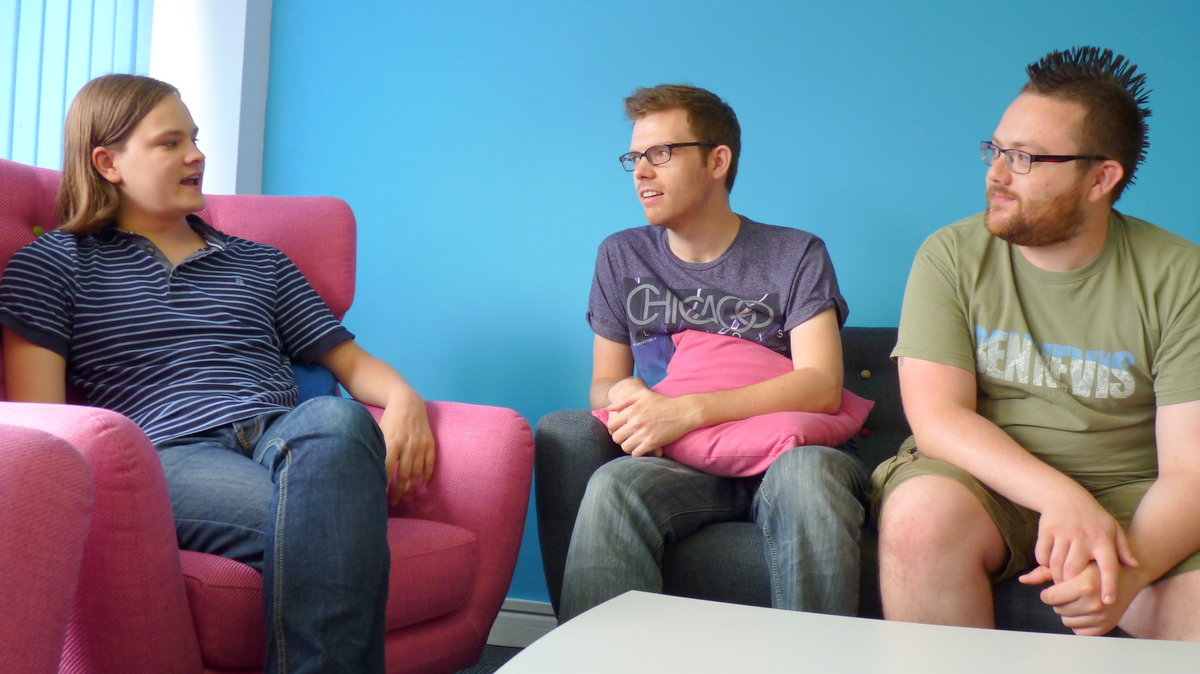 Back in 2003, an enthusiastic young radio presenter became interested in the web and started building sites in his spare time. He showed what he was doing to a producer at the station, who said "You know, we could sell that to radio stations" . . .
The station was Sheffield's Hallam FM, the presenter was Gav Richards and the producer, Ricki Lee. Gav and Ricki set up G Media, selling web sites to radio stations whilst keeping on with their day jobs. A small station in Hertfordshire was the first to take the plunge and word gradually spread until, after about three years, Gav and Ricki were able to focus on the business full time.
Then came the big break, with the opportunity to pitch to the company that owned Talk Sport. That win gave them the momentum to open an office and start hiring. The company rebranded to Aiir in 2015 and, today, they dominate the UK commercial radio market and have customers in Canada, the US and the United Arab Emirates.
I asked how the business grew from building web sites for radio stations to the suite of products they offer now. Gav explained, "It's a combination of having strong relationships with our customers and evolving in response to customer demand. For example, the biggest test of a local radio station's website is when there's a snow day – they see a huge spike in traffic and we make sure that our systems can handle it. We also work with IRN, the UK's leading provider of news to commercial radio, to bring their online news content to our clients. The latest stories from Sky News and forecasts from the Met Office are piped through to us, and constantly updated in all of our products."
The team also built the Radioplayer web console, the standard player for the UK radio industry, and their work is now being used in versions launching around the world.
[pullquote align="left" background="on"]"We've always paid attention to the way listener behaviour and expectations are changing and then responded to that, first with mobile apps and then with adding more social media interactivity. But we make sure that we don't introduce something until we're sure that it will be great – our customers expect that quality from us."[/pullquote]
The international expansion was another logical step. Gav continues, "We got to the point in the UK where, apart from our constant development of new products, the only way to grow would be to move into another sector. But we're all about radio – it's what we know and love. So the logical step was to expand into other English speaking countries."
Canada came first – thanks to an approach from a station that found Aiir on Google. Word of mouth helped grow the customer base there and then opened doors to the US. Aiir now partners with Premiere Networks, part of iHeartMedia Inc., which boasts over a quarter of a billion listeners a month and the largest reach of any radio or TV outlet in the US. They also own Clear Channel Outdoor advertising, with close to a million displays in over 30 countries (you can see their displays springing up around Sheffield at the moment).
"Working with Premiere provides us with local knowledge of the differences in the US radio markets. But we decided we needed a presence in the US too. When we first started, there was a US company working with most of the radio stations in the UK, but they had no base here. We eliminated them because we offered what they could not – local contacts and local knowledge. Now that we're in the US, we knew the importance of having a base and a real presence there. We also learned that Americans like to do business face to face. So last year Ricki moved out to New York."
Aiir is only a small team, but they have made a point of engaging with students to help grow the talent pipeline in the city. They've hosted three student interns, two from Sheffield Hallam University and one from Nottingham Trent. The latest, Aiden Bennett, is just about to return for his final year of studies. (Read Aiden's blog about his internship here.) Jonathan Cresswell, Aiir's lead designer, says, "It's good for us to work with people who aren't as directly focused on the sector as we are. Having a student member of the team means we have someone around who challenges our assumptions and asks why. They've also been great at bringing in new ideas and new sources of inspiration. We start them off with internal projects but it's not long before they are taking briefs from clients and delivering a professional standard of work."
Looking ahead, Aiir want to make sure that they stay in touch with how the whole online audio market is developing. To provide that focus, they recently hired Andy Buckingham, who used to work for the UK's largest commercial radio operator, to head up innovation. One of Andy's first tasks was to look at Aiir's positioning and create a framework for new projects to fit into. So Aiir has now evolved from "Radio made simple" to "The complete platform for audio content creators". (You can read more of Andy's thoughts on this process here.)
As online streaming services and podcasting continue to have an impact on the way we discover and consume audio content, Aiir are well placed to carry on with their expansion in the global market. As Gav puts it, "We know broadcast incredibly well; we want to be creating tools for whatever radio becomes and to help shape what that looks like."
Pictured above (left to right): Jonathan Cresswell, Gav Richards and Mike Barlow.