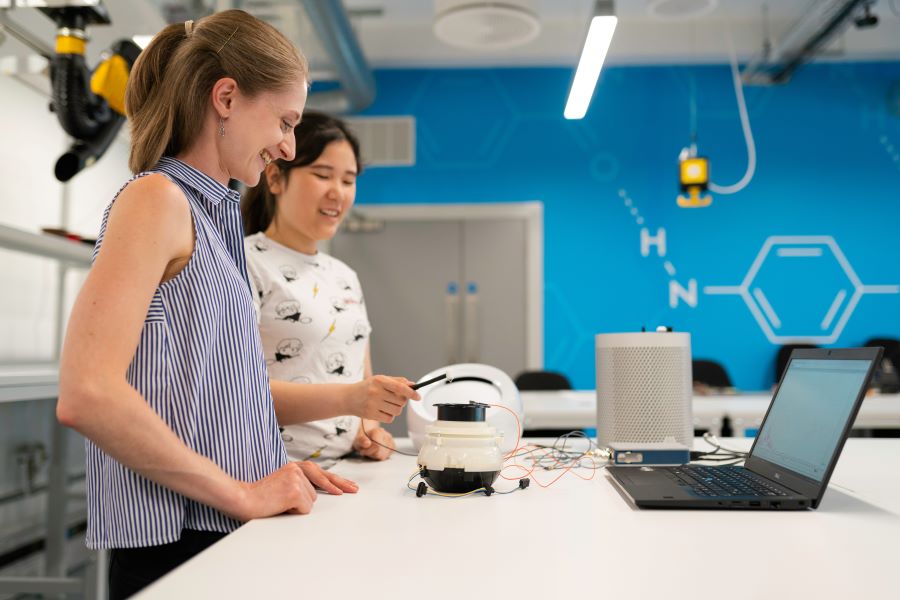 The pandemic of 2020 has resulted in a huge surge in people looking to retrain and change direction in their careers. The tech sector has shown healthy signs of recovery since lockdown, so we know that the digital industries are creating opportunities. A recent Tech Nation report confirmed that the number of advertised tech job vacancies increased by 36% between June and August, a theme we've seen on our own jobs board with almost 70 vacancies posted between June and September. On Slack, we noticed that more people are joining to ask for information about roles in the industries and, as always, the community has been keen to share insight and advice. This post is the first in a series in which we will explore careers in Sheffield's tech industries. We're starting with information specifically for those who are new to the sector.
From an NHS Sonographer who wants to teach themselves to code, to a trainee architect who is considering a move to UX design – we've recently heard from several people asking our community for advice as they make their way into the tech industries.
For this post, we've gathered information and insight from a range of sources, including our Slack group – a goldmine of first-hand experience from Sheffield's skilled digital and creative community. We have also spoken to individuals about specific roles, to offer advice about the type of skills you may need or can expect to develop in areas such as software development and project management.
To kick us off, we have some brilliant questions for you to consider from a member of our team at Sheffield Digital, Sarah Lister, who – when she isn't managing our memberships – specialises in career change coaching.
Approaching a career change
Thinking about career change can raise a lot of big questions and concerns. It often involves a change in work relationships, commitments, daily routines, financial circumstances and sometimes location too. I've put together some initial questions to consider before heading down the rabbit hole of job searching and information gathering online, which can be overwhelming and exhausting.
Instead of going straight to the internet for advice, these encourage you to explore your own thoughts and bring some clarity towards making decisions.
How do you want to make an impact through your work?
Why is a career change important to you right now?
What do you absolutely need to know before you make it happen?
How can you find that out in three initial clear steps?
Where can you find people to ask for the information that you need to know?
What would make this transition enjoyable for you and help you to move past any barriers?
What's going to happen if you don't move towards this change in your career?
If you can respond to these outside of your usual environment then that can really help to open up your perspective, and even better if you can say them out loud with someone who will just listen to your answers unfold.
Coding and development
There are roles in digital companies that do not require coding skills, and we'll take a look at some of those a little further on.
The ability to code, however, is essential for roles in development, which you can see from our jobs board are plentiful in Sheffield. Front-end and full stack developers, software engineers, and UX designers are roles (from junior through to senior levels) that we see regularly advertised amongst our company members.
It is possible to teach yourself how to code. We've heard from people who are doing just that, including one 'code-newbie' who shared on Slack that he is using online resources to teach himself the basics of programming, starting with Python. He said:
"I've just finished an online course (Complete Python Bootcamp on Udemy.com: 20h of lectures + assignments in Jupyter notebooks), and I've started applying what I've learned with some personal projects. Once I feel comfortable with Python, I'm planning to learn the basics of full-stack web development with Ruby and JS through the Odin project."
A widely recommended place to start your coding journey is Sheffield CodeUp – a mentoring program for adults who would like to learn how to code for free. At monthly (currently virtual) events, CodeUp offers the chance to learn from others with more experience of coding in a completely inclusive environment. You just need to turn up with a laptop and some coding to get stuck into (like a project, or an online tutorial) and you can benefit from asking those around you for help.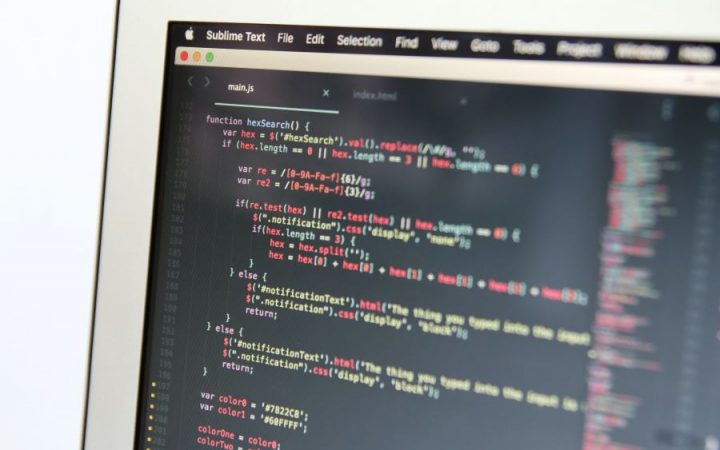 The Developer Academy is a Sheffield-based training facility designed specifically for people who want to retrain as a software developer. The academy offers the opportunity to: 'Transition from a beginner with no prior coding experience to a job-ready Software Engineer in just 24 weeks, without having to quit your job.'
The Academy's close links to local employers means it can also support students with finding work once they have completed their course.
We asked Ben Atha, Founder of the Developer Academy, what advice he would offer somebody who is new to coding. He said:
"The most common questions I receive are: What coding languages should I learn? What skills are employers looking for? What are the learning options i.e. uni, college, bootcamp or online?
"We recommend focussing on JavaScript, this is a very commonly used language and used for front and back end development, so you can learn the principles of programming for the full stack with JavaScript.
"Most employers want to know that you can code, that you can prove it and that you have a willingness to learn, along with good communication skills, an ability to problem solve and that you are going to fit with their team and culture. To demonstrate that you can code, you will need to build a portfolio of projects and be able to explain those projects."
Ben added,
"You can go to university or college and get a qualification but this is not required, most employers don't care if you have a qualification. So, you can teach yourself online with websites such as freecodecamp.org or codecademy.com, or you can go on a bootcamp like The Developer Academy where instructors will teach you all you need to know, and we will help you find a job."
A non-technical role in a tech company?
Maybe you are excited by the innovation and creativity within the digital industries but don't fancy a particularly 'techy' job. That's fine too. As we've mentioned, there are lots of roles that require zero coding ability.
With companies ranging in size from micro to massive, digital businesses need the same support functions as other industries. So roles in HR, marketing, finance, admin and operations might be your route into the sector, depending on your skills and interests.
If you like to be close to the action and want to be involved in the delivery of digital products and solutions, project management could be an avenue worth exploring. This is a highly skilled role, but doesn't necessarily require experience in the digital industries to make you a strong candidate.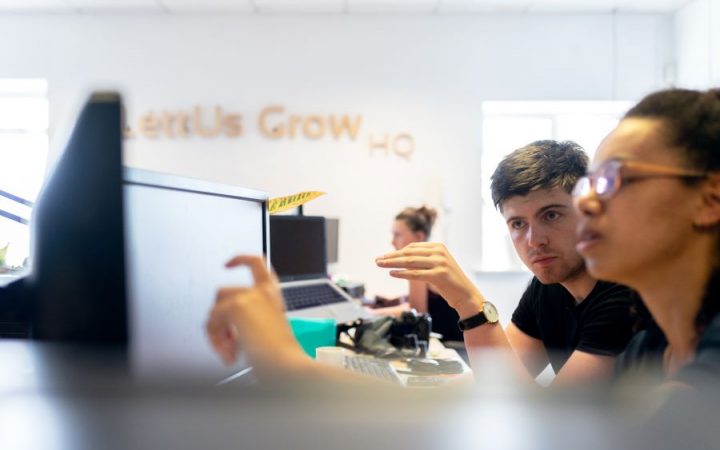 Alexis Baker, who is an experienced project manager with experience in and outside of the digital industries, believes that technical knowledge isn't a key requirement for the role, whereas a broader set of transferable skills is essential. She explains,
"A Project Manager needs to be calm, organised and proficient in managing timings and budgets. You need to be able to build up a really good rapport with all stakeholders on the project so that everybody understands your position (i.e. that you're often stuck in the middle!), so they know that when you're playing devil's advocate, it's for the good of the project."
She adds,
"You need to be a great motivator to get the best out of your team, you almost need to be extra enthusiastic to keep everything on track."
If you are reading this and considering a move into the digital industries, the chances are that you are interested in tech and want to learn more. This, says Alexis, is essential to being a good project manager in a sector that often moves at lightning speed.
"In the world of digital and creative tech, everything moves so quickly; as soon as you've got to grips with one technology, the next trend emerges. So to succeed, you need to be willing to do your homework. I'm constantly learning about aspects of my current projects at the same time as running them!
"There's no shame in admitting you haven't got much experience in managing a project that's built in a certain programming language or you don't know what some terminology means. You just need to be confident enough to ask a load of questions so that you can understand how long things are going to take. Often, people enjoy explaining their area of expertise to you."
We asked Alexis how a person planning a move into the industries can prepare and upskill themselves, to help them secure a project management role. She thinks that understanding as much as you can about a particular company is the single best step you can take. She explains,
"Obviously you can't know everything about every company, but if you show that you're aware of who their competitors are and that you know about recent campaigns, products that have gained success and fame in their part of the industry, then it demonstrates that you have an interest and passion."
Alexis also recommends getting to grips with the major project management tools like Asana and Microsoft Project so you can show how you would approach a certain task.
Ultimately, Alexis believes that having the enthusiasm and confidence to learn on the job is key to successfully moving into different industries and delivering different projects. She comments,
"Whether you're managing a video shoot or the build of a new software product, the steps you take are essentially the same. At the end of the day, the role of the project manager stays the same; to deliver what the client wants and work in the most cost and time effective way."
Applying your skills and interests
There are some sets of skills, academic / professional backgrounds, and interests that you might not think are particularly transferable to the digital industries – but they are! For example, if you are interested in psychology then you might consider UX or UI design, or user research – roles in which you will be exploring human behaviours and applying the insight you already have. A customer services manager might look at becoming a product owner, or someone with a humanities background could look at becoming a content producer. If you like puzzles, then software testing or cyber security are areas that could really suit your skills.
When you consider the many different forms that technology takes and the purposes it serves, it makes sense that the roles and skills needed in research, design, production, testing, marketing – to name but a few – are diverse.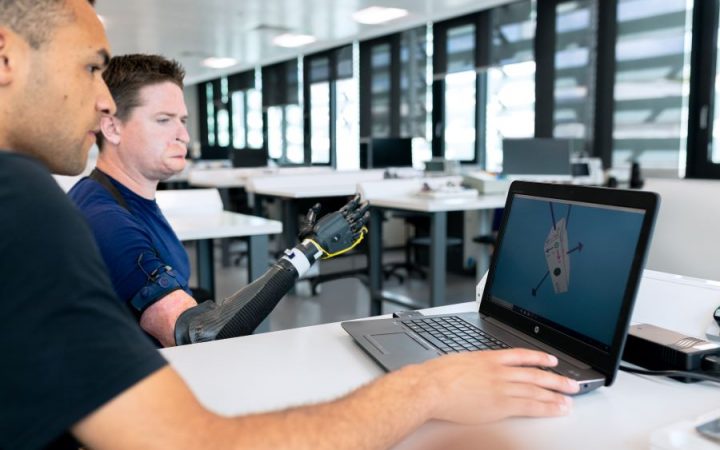 What next?
Hopefully, you have made it to the end of this post and are still interested in making your move into the digital industries. We have covered only a tiny fraction of the roles that make up our exciting and progressive industries and just a quick look at our jobs board will show you the range of opportunities that are available right now.
It is really important to point out that technology reaches nearly all people in some way; people with many different priorities, experiences and perspectives. So, it is absolutely essential that the people behind that technology – in all roles – represent the wide range of end users. The tech and digital sector is nowhere near as diverse as it needs to be, but we are certainly moving in the right direction. Whatever background, skills and experience you have and whatever stage of life you are at, you can feel confident about moving into an inclusive sector that truly values equality and diversity.
The digital and creative community in Sheffield are an exceptionally friendly, open and welcoming bunch and like nothing more than to share their own experiences and signpost towards other sources of help and information.
The Sheffield Digital Slack community is an excellent place to start, even if just to say hello and share where you are at in your journey towards a career change. There are lots of different channels for different areas and interests. It's for developers, designers, analysts, people who make content, project managers and people who are just interested in digital. If you don't know what Slack is – it's a team messaging and file-sharing app and you can find out all about it (and how to join our community) here.
And remember, Sheffield Digital is the organisation for businesses and individuals involved in Sheffield's digital industries, and we are doing all we can to support people who are moving into the sector. You can join us as a member for just £5 per month, and you'll receive the support of our Community Manager, dedicated to helping individual members to make connections, access help and guidance, and to showcase your skills and services.
Good luck in making your career move and we look forward to welcoming you into Sheffield's digital community – we are all rooting for you!
In the next post in our 'Career Change' series, we'll be looking at making a move within the sector. So, if you've made a sideways move in your company, or are exploring other areas in the sector, and would like to contribute – please email claire@sheffield.digital.