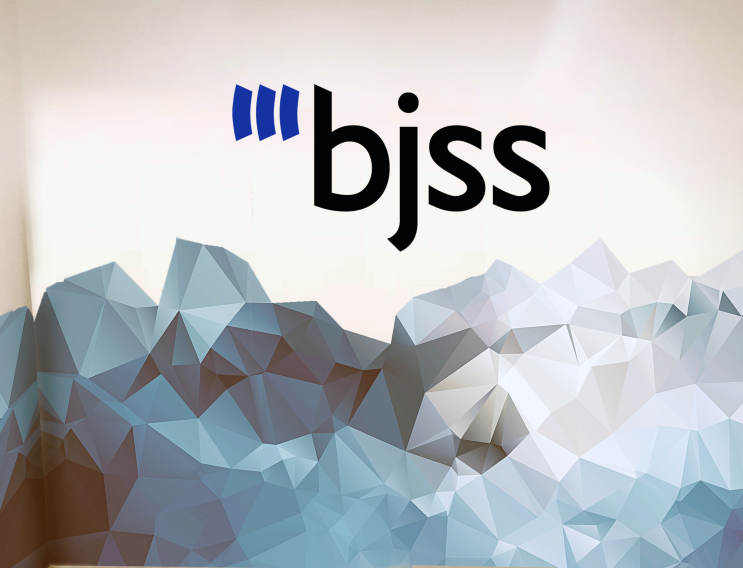 Tech delivery specialist, BJSS opened its Sheffield base in December 2019 and, despite the global pandemic that was about to unfold, soon outgrew its home at Wizu Workspace. The company has now settled into a new spacious office at Cubo and, since moving earlier this year, has grown from 25 employees to over 60. We chatted to Mike Sanderson, Head of Delivery in Sheffield, to find out more about their new space, recruitment plans and hopes for more conversations and connections in the new year.
BJSS approaches its new offices like new businesses, applying a start-up model to get things off the ground. Mike explains,
"As delivery manager, I am expected to run my offices (Mike has recently opened a base in Lincoln, too) like my own business. So, whilst we have the breadth and depth of the BJSS machine behind us, the Sheffield office is distinctly Sheffield with its own identity and we run with autonomy. This enables us to be responsive and responsible for the things around us that affect us day-to-day."
This is reflected in the growth of the Sheffield team. Mike continues,
"Like a start-up, we've gone from having a small team of delivery people to adding support functions in Sheffield as we need them, including an office manager, a leadership team and a talent acquisition manager, who is out there finding us the best people locally."
When BJSS moved into Cubo from Wizu Workspace at 32 Eyre Street, the company had 25 employees. That number has grown to 60, and this is just the tech delivery team – the office is also home to members of BJSS' design team, SPARCK, as well as its Managed Services team.
A recent recruitment drive will see this number reach 70 by the end of February 2022, and surpass 80 by the end of the financial year. All of this growth has happened during the pandemic. Mike says,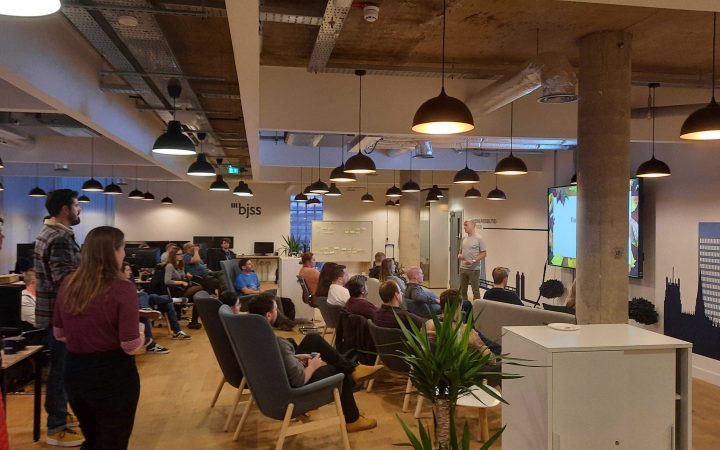 "We didn't struggle to fill the roles. We saw people reacting in one of two ways to the circumstances; either they decided to stay put during all the uncertainty, or they started actively looking at companies that were doing well despite the difficult circumstances. We've been oversubscribed with work throughout the pandemic, so a lot of people wanted to be part of that."
BJSS has continued to work with HSBC and the Home Office in Sheffield, as well as the NHS and the University of Sheffield. The company has also joined the AMRC's framework of digital suppliers and Mike is waiting for the right opportunities to arise, explaining:
"Not every project that becomes available is right for BJSS and vice versa; if we aren't skilled in an area, we'd be mad to do it."
Whilst BJSS traditionally opened new branches where there was demand for its services, the pandemic has changed this.
"We don't necessarily need to be where our clients are, and they don't expect this." says Mike, "So we are asking, how can we tap into markets differently? We have just opened an office in Lincoln, not because we have lots of clients or prospects there, but because there's a strong tech scene and it's a very creative city."
In Lincoln and Sheffield, Mike wants to get to know other businesses operating in the tech and creative communities to explore what can be done together. Whilst recruitment and new business has remained strong throughout the pandemic, the potential for collaborative working has been stalled over the past two years, something Mike is keen to see change in 2022.
"Because of the restrictions, we missed out on the conversations you can only really have at physical events. This is when you meet other companies and a conversation can lead to a collaboration and, even if it doesn't, just exploring the possibilities and making the connection is valuable.
"We've missed those less tangible things, the richer aspects of meeting with people and what can come from that."
BJSS wants to use its new space in Sheffield to get the digital community together to talk about what is happening in the industry and see what other companies are up to. Whilst they'd hoped to do something before Christmas, the increase in COVID cases and the new variant means they are now looking ahead to next year, when an event is on the horizon. This is an important part of Mike's plans for continued growth. He comments,
"If we continue to do the right things, working the way that we do, I'm confident that we'll carry on seeing growth and progress here in Sheffield, and building new partnerships with other companies is definitely a part of this."
You can find out more about BJSS on the website and stay up to date on Twitter and LinkedIn.