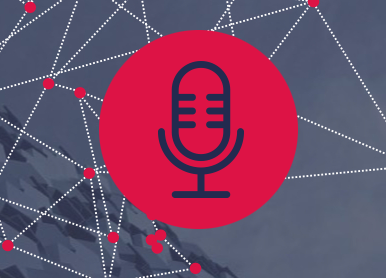 Download the mp3 file
Subscribe in iTunes
Subscribe to the RSS feed
Episode 31 of the Sheffield Digital Podcast is here and features an interview with Ben Atha, Director of MilkLab Media and founder of The Developer Academy. We talk to Ben about how the Academy offers Sheffield folk a new way to learn how to code and make a change in their career.
From pricing to the importance of face-to-face learning, Ben shares his approach to testing up The Developer Academy so far. He also covers the organisations aims and how the first crop of learners have taken to this new programme in Sheffield.
In part two of the podcast, Mel provides a marvellously concise overview of the recently announced Sheffield Digital Festival. If you don't know what that is, put that right by reading the Festival's launch post .
Other topics include:
Sheffield Digital Awards
Tech Nation's 2019 report
Bright Doc Makerspace
Natwest's report on female entrepreneurs
Good News Corner!
Upcoming events and meet-ups
It's a packed show, so off you pop and get stuck in. Don't forget, if you listen via an app that supports chapters, you can quickly move between sections of the show to get to what you want.
Thanks to Rebel Base Media
This episode was recorded in the brand new podcasting studio at Rebel Base Media, based at Sheffield Technology Parks. The studio is free to use until June and it's got all the gear you need to produce a properly professional podcast. You should head over and give it a try.
Subscribe to the show
If you'd like to have new episodes of the show appear right in your podcast player, you can subscribe via our page on Apple Podcasts or search for us in your podcast app of choice!
Notes and links
Every episode comes with a list of links to all of the various people, companies and topics that we reference. Here is that list for episode 31.
Did I miss something you're looking for? Just get in touch and let me know.
Join the conversation
We're really keen to get your feedback on the podcast. You can share your thoughts with us on Twitter or on the channel in the Sheffield Digital Slack community.
Thank you for the music
Thanks again to Alex Mclean – aka Yaxu – for the show's intro music, licensed under CC BY-SA 3.0.