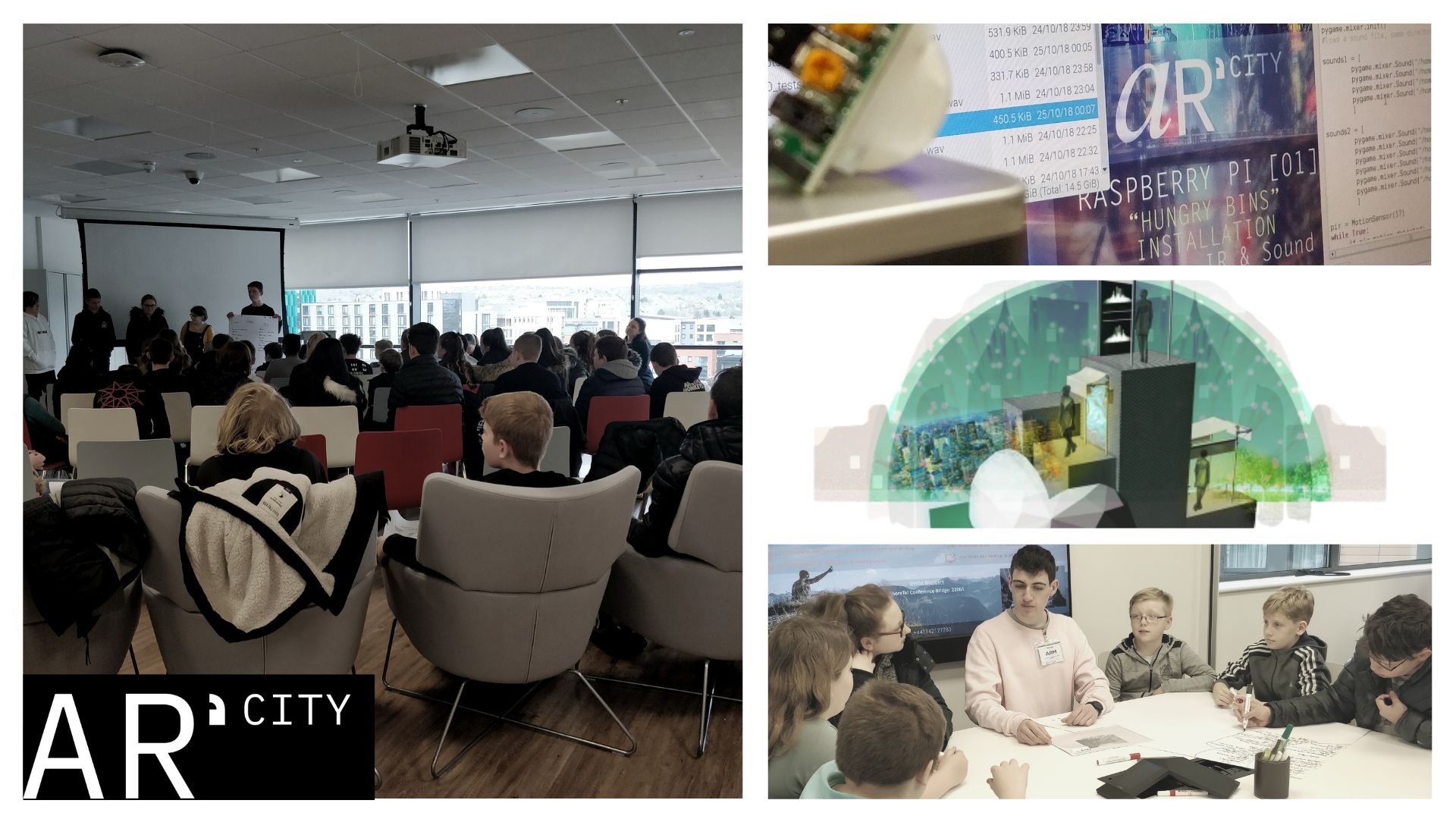 This is a guest post written by Ar' City festival director, Zak Ahmed from youth learning agency AALFY, who explains what it's all about and how to get involved.
[divider type="thin"]
Since the Autumn of 2018, young people from across Sheffield have been developing playful ideas using smart technologies to create new experiences for Sheffield residents, in collaboration with a range of volunteers including tech professionals from ARM and graduates from the University of Sheffield School of Architecture.
More than half the world's population now lives in cities, yet, the conversation about how cities grow is often focused on policy and technology rather than on people and culture. "Playable City" is a movement and a framework that encourages people to think differently about the city.
The vision of the Playable City movement is rooted in connection, community and empowerment, using existing city services, places and stories as a catalyst for people to interact with the urban environment in new and surprising ways, and forge a new relationship with their surroundings.
From cities such as Recife to Austin, Singapore to Tokyo, Playable City projects develop culture-led approaches to making cities more inclusive and livable by using digital technology to create innovative new ways of communicating, from person to person, person to city, and from city to person.
Taking inspiration from this history of playable projects, AR' City: Sheffield looks to make everyday experiences memorable and playful, with ideas led by young people in order to establish new interactions between people across the city.
Projects will explore themes around:
Play – What makes a city fun?
Tech – Does technology make us more connected?
Inclusion – Could young people have a greater say in Sheffield's urban spaces?
Participation – What if young users were young shapers, with the ability to transform our spaces and foster ownership over their environment?
By affording young people more responsibility over the future of our city through the design of creative interventions, AR' City explores ways of connecting young people from schools, colleges and universities around Sheffield, with issues that concern their communities. In workshops held in AALFY's engagement space at 108 The Moor, young people have developed experiences that try to tackle issues ranging from the environment, to social isolation, crime and poverty, but in playful and surprising ways.
These workshops produced twelve potential projects, along with some early prototypes, and the aim now is to develop up to five of these into full experiences to run for two weeks during the Festival in December.
We are now looking for more collaborators and supporters to help us make these experiences come to life, so perhaps you are working on a project that can connect with Ar' City? Or maybe there is an idea in the ideas bank you would love to see in real life? Or your firm would simply like to proudly sponsor one of the projects and host workshops with young people to allow them to build it?
Please do get in touch if this sounds exciting!
Contact Zak at hello@aalfy.org
Find out more about Ar' City at http://aalfy.org/playablecity