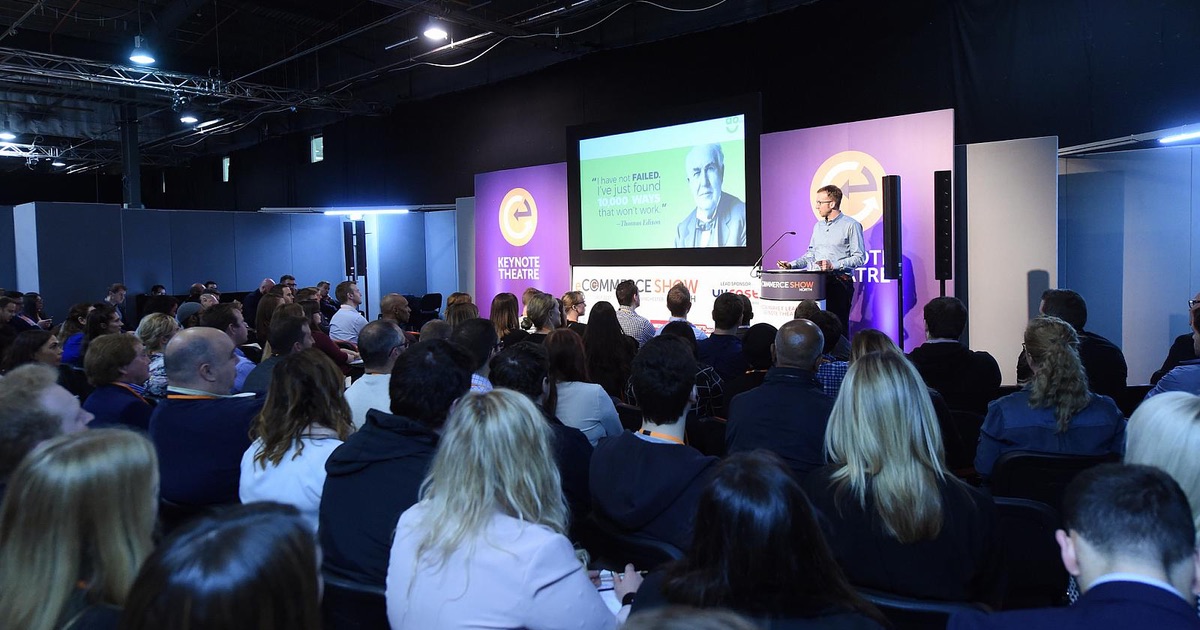 Tech Show North (TSN19) & eCommerce Show North (eCSN) are two of the most significant digital technology expos in the North of England and this year, they run side by side in Manchester on 8–9 May. We've worked with the organisers, Prolific North and Don't Panic Events to offer Sheffield Digital company members a 25% discount to exhibit at the event.
About Tech Show North and eCommerce Show North
eCommerce Show North was established to reflect the huge commercial marketplace outside of London and the large number of businesses successfully growing and looking for new suppliers in the north. As such, it has become the biggest gathering of eCommerce companies, vendors and suppliers held outside the capital.
Over the two days, there will be 100 eCommerce exhibitors, a range of seminars and talks from leading professionals, as well as a whole host of industry experts. It's a fantastic opportunity to network with some of the north's most pre-eminent individuals and businesses.
Tech Show North is the first event of its kind and co-located with eCommerce Show North at Eventcity in Manchester over the same two days. This inaugural edition of the expo is recognition that tech investment is growing faster in the North than anywhere else in Europe and the region has significant reach around the world.
With more than 120 exhibitors, keynote speakers from globally significant tech brands and some great workshops to attend, it should be a hugely valuable day. That's why we at Sheffield Digital think the 25% stand discount for our company members represents a fantastic opportunity for the city's tech businesses.
How to claim your discount
Depending on your business type, you can choose an exhibition stand at either Tech Show North or eCommerce Show North. You can find details, including stand size options and pricing via the following links.
Once you've booked your stand, just tell let the organisers know your details and they will be able to cross-reference your details with our list of company members and apply a 25% discount.
Any questions?
If you'd like to know more about the offer or if you have any questions, just get in touch by emailing info@sheffield.digital and we'll get back to you asap.