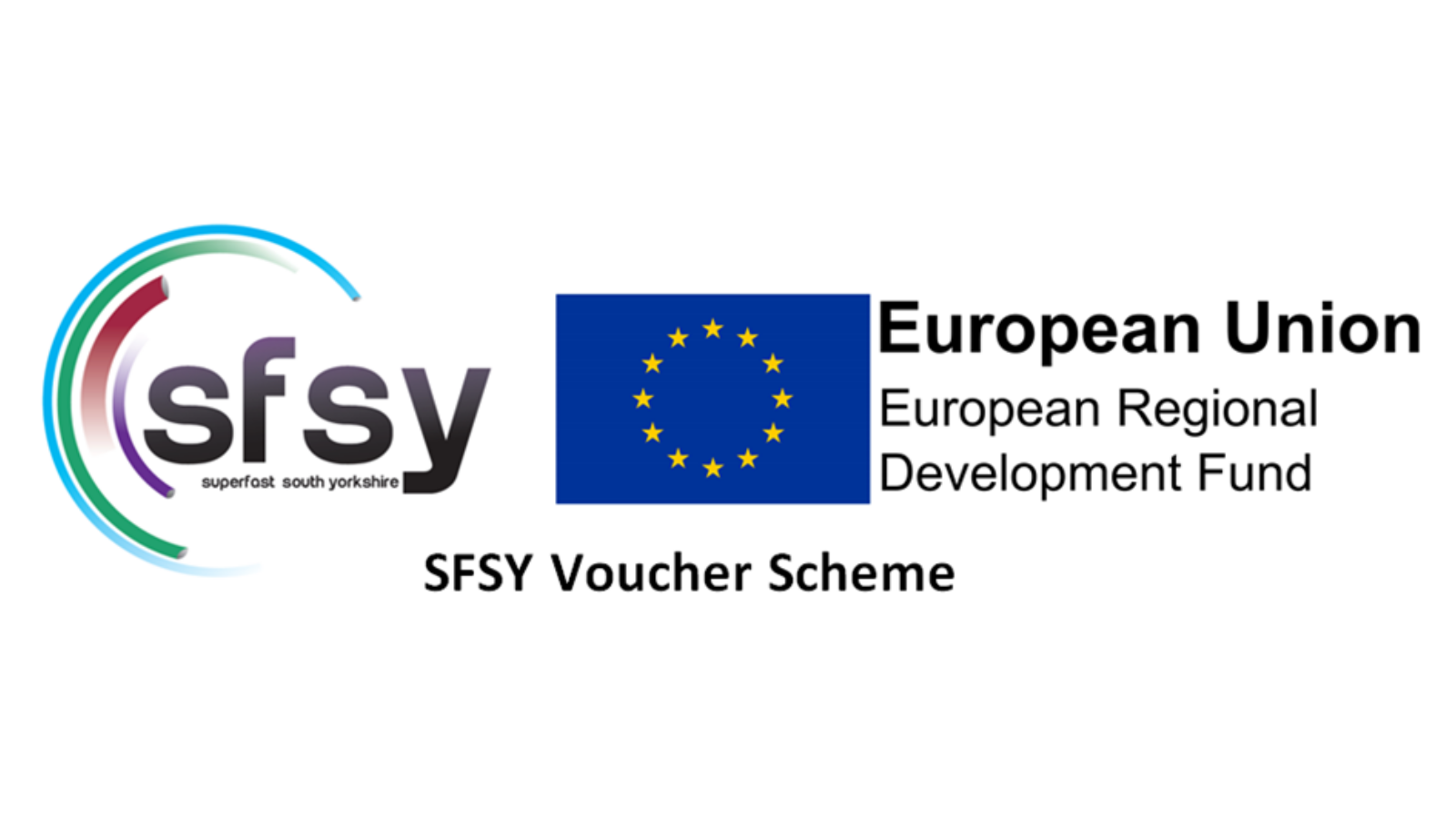 Firstly a quick refresher for those who don't know what Superfast South Yorkshire does:
Superfast South Yorkshire (SFSY) is jointly funded by funded by Broadband Delivery UK (BDUK – a central government organisation), BT and the 4 South Yorkshire partner Local Authorities (Sheffield, Barnsley, Doncaster & Rotherham).
It's mission is really two-fold:
Provide fibre connectivity in places where commercial providers are not intending to roll it out. The commercial providers are currently expected to reach around 80% of premises in the South Yorkshire region. SFSY intends to increase coverage to around 98% by 2019. Coverage will mainly be via fibre to the cabinet, with certain business parks and offices receiving fibre to the premises. The focus is obviously on rural areas, leaving towns and cities to the commercial operators, (and Sheffield City Centre within the inner ring road is unable to be covered by SFSY due to state aid laws), however there are poorly served urban areas that will be served by SFSY, and y

ou can find out whether your premises are covered by commercial and/or SFSY connectivity by running a post code search

here

.




And you can find out more answers about SFSY's service

here

.

SFSY's second mission is to help local businesses and residents understand the benefits and opportunities that the extra speed offers. This is known as 'demand stimulation', and there are a number of activities the organisation has embarked on to push this forwards – you can keep up to date with the team

via twitter at @SuperFastSY




Of course digital tech firms don't really need to be sold on the benefits of fast broadband, but the demand stimulation activities extends into supporting new innovations that take advantage of the extra bandwidth, and this is where opportunities might lie.
The two voucher schemes launched by SFSY at the beginning of February essentially cover these two missions: a connection voucher to get easier access to the bandwidth, and an innovation voucher to develop new applications that use it.
Here's how they work:
Connection Vouchers
The connection vouchers are available to eligible small and medium sized businesses, and will cover have of the cost of getting a new connection from an ISP, where the costs are between £1,000 and £5,000 not including VAT. I.e. the voucher will cover between £500 and £2,500 of the cost, ex VAT. The vouchers are not limited to areas connected by SFSY, but do require that the applicant provides three firm and itemised quotes in advance.
Full details and eligibility requirements are here.
Innovation Vouchers
Innovation vouchers are similar to the connection vouchers in that they follow a similar process and have similar eligibility criteria, but they cover up to half of the innovation costs of a new service or application where those costs are between £5000 and £24,999 not including VAT, i.e. the voucher will cover between £2,500 and £12,499.50 ex VAT.
The Innovation Vouchers are intended to "assist businesses and third sector organisations to adopt superior ICT business solutions that will provide significant business benefit and growth. Applicants will need to clearly demonstrate the benefits that the innovation will bring and how this will support business growth."
Full details and eligibility requirements are here.
These two schemes are now live and accepting applications. The deadline for submitting applications to the schemes is August 2018, so if you're interested think about how you could take advantage and get in touch with SFSY via email: vouchers@superfastsouthyorkshire.co.uk