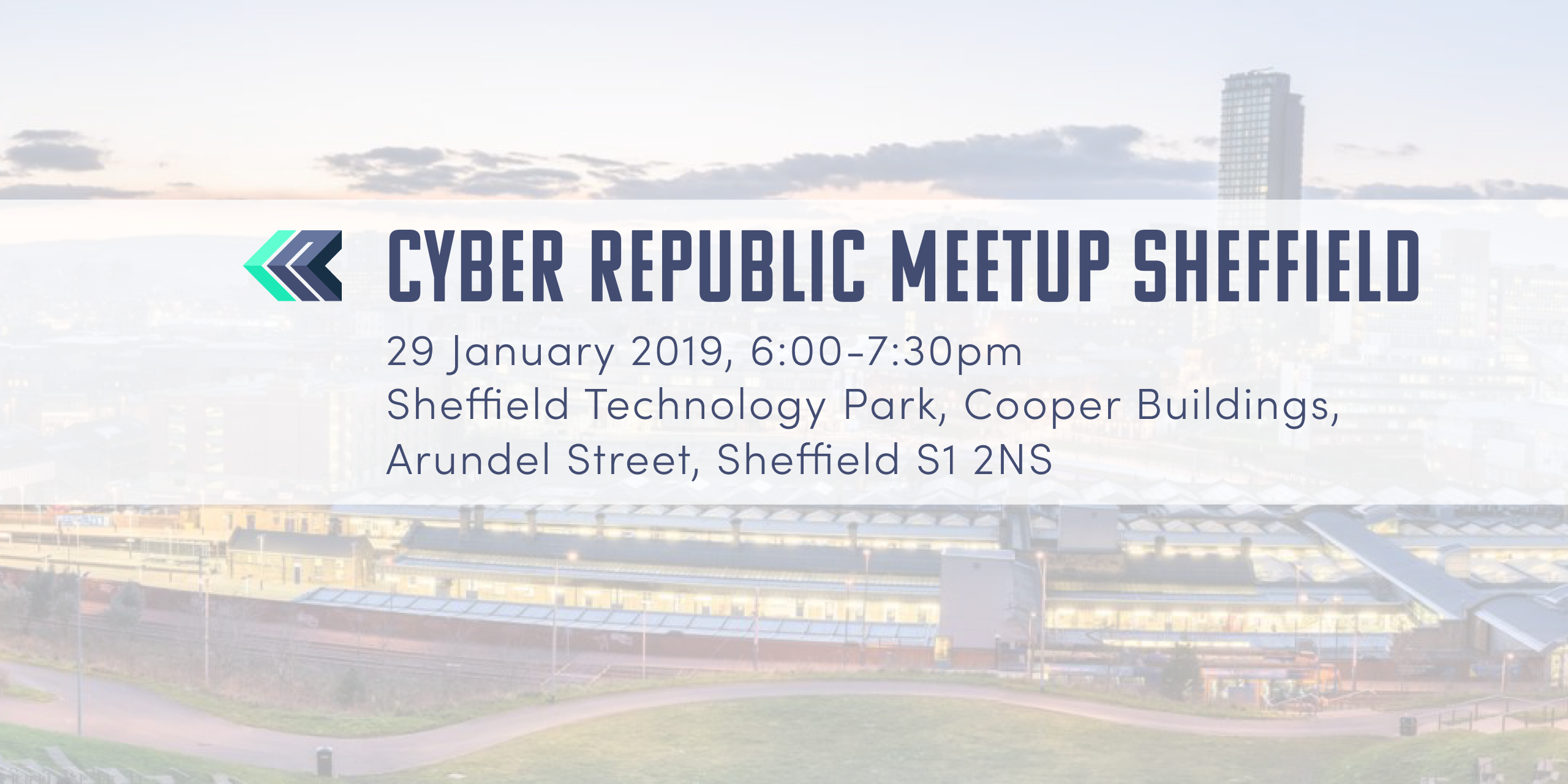 This is a guest post from Jono Kirk. Jono is a Sheffield-based tech enthusiast, childminder and boxing instructor. Get in touch with him on Twitter at: @elastos_sheff
[divider type="thin"]
Sheffield is about to get a new blockchain meetup centred around the distributed operating system Elastos, along with funding opportunities for developing new applications on the platform.
The group is for blockchain enthusiasts, entrepreneurs, and developers interested to learn more about the new secure, decentralised "Internet 3.0". Let's talk about smart contracts, DApps, the internet of things, how blockchain technology can improve lives and business and the growing push towards decentralisation.
About Elastos
Elastos is the world's first Internet operating system for the blockchain, built specifically to handle the stress of running large, decentralised applications that require a lot of storage and computational power. Built with blockchain, it provides a virtual ecosystem where applications are protected from direct access over the internet, while allowing near infinite scalability to billions of users.
The platform itself started life in 2000, conceived as a natively network-oriented operating system by former Microsoft OS Engineer Rong Chen, and now consists of over 12 million lines of source code. It has the backing of industry leaders such as Foxconn, Tsinghua Science Park, and the TD-SCDMA Industrial Alliance, as well as support from other industry open access and decentralisation leaders.
In essence, Elastos enables transactions of all kinds via operating system-level identity, ownership and exchange of data and digital assets. It's an open source project and supports development in C/C++, Java, and HTML/JS, and there are many live initiatives extending the development framework and generating universal applications running on a wide array of devices, including AR/VR headsets, IoT gateways, PCs and cloud servers, etc.
Cyber Republic – the Elastos developer community
Elastos has its own developer community called the Cyber Republic. This is a diverse and democratic group of leaders, developers, organisers and designers formed to promote, build on and grow Elastos. Membership is open to everyone and you can get paid for your contributions.
To kick-start the ecosystem, Cyber Republic has launched CR100 – its flagship project which invites teams of entrepreneurs and developers to apply for funding to design and build the next one hundred great distributed applications (DApps) running on Elastos.
The CR100 are 100 project examples outlining use cases for potential DApps that could compete with and disrupt the current landscape of applications. Teams are asked to use these ideas as inspirations for either their own future or existing whitepapers and to submit detailed proposals that outline their plan.
The Cyber Republic Council will select projects that are particularly promising and provide funding with an initial £80,000 to the chosen teams.
Come to the first Sheffield meetup!
The first Cyber Republic meetup will take place from 6–7.30pm on Tuesday, January the 29th in the Cooper Lounge Conference Room at Sheffield Technology Parks, please come along to find out more.