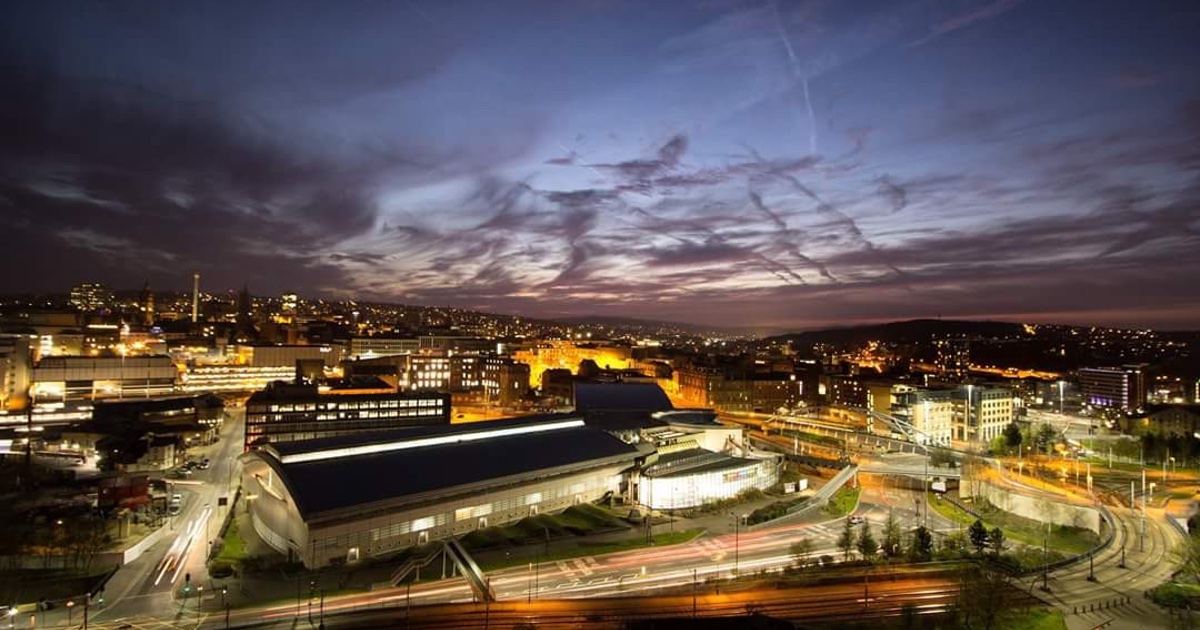 The UK Government plans to invest in a 5G Urban Connected Communities project across a large scale urban area in the UK. The funding for the project will come from the £200m of investment that has been allocated to the Department for Culture, Media and Sport's (DCMS) 5G Testbeds and Trials Programme from the National Productivity Investment Fund (NPIF).
Mark Gannon, who is Director of Business Change and Information Solutions at Sheffield City Council, is leading the effort along with counterparts at Rotherham Council, to develop a bid for Sheffield and Rotherham covering the two city centres and the urban conurbation between them.
But he needs support from companies and organisations who would like to get involved in the test bed, and is asking for letters of support to go along with the submission to government – the more the better!
You can hear Mark talk about Sheffield's bid and what it means for the city in episode 13 of our podcast.
How you can help
Here's what Mark says in detail:
"A single winning city bid will be awarded £50m-£100m of funding over 3 years. We think this should be the Sheffield-Advanced Manufacturing District-Rotherham Conurbation.

"The project will apply developing 5G based technologies in the innovative delivery of both public and commercial services to individuals and businesses, to improve the quality of urban living and working. It will also open the potential for economic development by stimulating the development of a 5G ecosystem involving multiple industry sectors.

"The Government wants to position the UK as a world-leader in 5G technology and this would put the winning city in a position of national and international significance.

"Sheffield City Council is confident that we can make a compelling case to Government, with Rotherham Council and other partners, based on the unique characteristic and strengths of our area and, therefore, we are putting a bid forward for this £50-100M investment.

"We believe that our bid has a number of unique elements that would make it particularly attractive to government, including strong existing local partnership working in the digital and technology areas, an existing digital multi-sector coalition ('dotSHF'), two top class universities, an Advanced Manufacturing District and a track record of supporting creativity and innovation.

"I am writing to you to ask for your support with this. DCMS will expect to see evidence of strong support from local public sector, political and business leaders and tech innovators large and small so I'm asking if you would please draft a letter of support for our bid. This would be incredibly helpful and strengthen our chances of winning.

"We would particularly welcome the following in a letter of support:

A clear statement of support for the bid and why you think it would be great for the area – we will want to use some quotes in the bid and on our bid mini-website.
Something which describes how this project could potentially impact your organisation – DCMS will want to see that investing in our area will lead to positive economic and/or social impacts. This might be about improving productivity, creating new opportunities or accelerating your existing growth or being able to solve knotty social problems.
How you might be able to help ensure the bid is successful – this could include contributing some funding or other resources (this might be existing funding that could be combined with the DCMS money to do even more) or expertise or assets that your organisation might be able to contribute (such as access to ducts or use of existing infrastructure or people).

"Please also feel free to add anything else not on the list that you think would strengthen our bid and demonstrate your support.

"DCMS would like to see letters of support signed by the most senior person in your organisation to give them confidence that organisations are really bought into supporting this at the highest level.

"Please send your letter of support on your company's headed paper which covers the above points by to david.oliver@sheffield.gov.uk by Thursday 7th June.

"Letters of support will be added to the Appendix of our bid. We will share the final bid document with you (if you aren't already involved in drafting it) and will send you a link to the bid mini-website when it is live.

"The final bid will be submitted on 12th June and the successful bidder will be announced in July.

"Thank you in advance for your support with this. It could be a real game changer for Sheffield and Rotherham and put us firmly on the national and international map as leading digital innovators.
Show your support
Please get involved – it would be absolutely amazing for Sheffield and Rotherham to be chosen as the national test bed for the next generation of communications infrastructure! So, please write to David Oliver explaining your support or TELL YOUR BOSS TO DO SO!