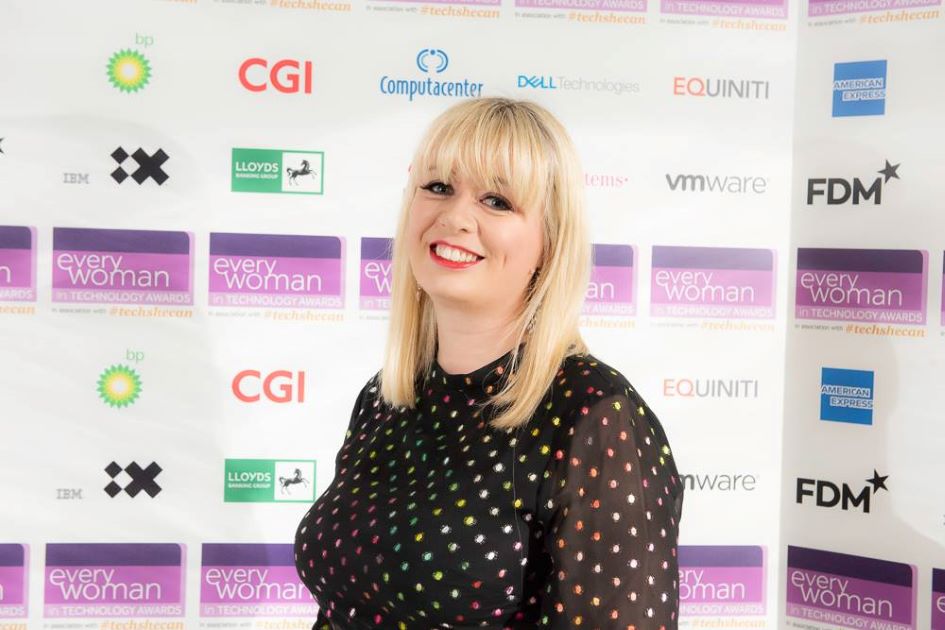 Sally Bogg is Head of Service Management in IT Services at Leeds Beckett University. She is a passionate supporter of Women in Technology and is keen to share her own experiences of working in the sector and leading a team that is open to all. Speaking at this year's Sheffield Digital Annual General Meetup, Sally gave us some practical steps and a compelling argument as to why diversity in the tech sector is essential and not just a 'nice to have'.
How diverse is the tech sector?
It came as no surprise to hear from Sally that women are underrepresented in the sector. Despite making up 50% of the national workforce, women only hold 20% of the UK's tech roles. Only 18% of Computer Science graduates are female and just 15% of tech startups are owned by women. Sally was eager to stress that diversity isn't just about gender. Black, Asian and minority ethnic (BAME) people make up just 15% of the tech workforce and people with disabilities, the largest minority group in the UK, make up the smallest percentage of the tech workforce, at less than 10%.
Why does diversity in tech matter?
Whilst Sally admitted that she's not that interested in the 'nuts and bolts' of technology, she loves the people involved and the ability that tech has to transform lives. With robotics, artificial intelligence and machine learning all coming our way, technology is reducing human interactions. So, Sally argues, the people behind those technologies have a crucial role to play in making them inclusive and accessible to the population.
People with disabilities, for example, should be integral to the development of technologies for people with disabilities. But, with less than 10% of the tech workforce being disabled, can we honestly say that this is happening?
A pretty shocking example that Sally gave was the failure of some facial recognition technologies to correctly identify BAME people, a sure indicator that those developing technologies are not representative of the end users.
What can we do?
Based on her own experiences, here are some of the ways that Sally recommends you can make your workplace more inclusive:
Language matters – consider how you describe female colleagues and ask yourself whether you would refer to a male colleague in the same way. Sally recalled some of the words used to describe her including 'sassy', 'feisty', 'bossy' and 'emotional', adding that these highlight attributes she shares with male counterparts, yet they would never be referred to in this way. Gender specific language – from men or women, towards men or women – is not inclusive.
Banish your assumptions – Sally said: "It is frequently assumed that I am the least senior person in the room, when actually, the opposite is true." No explanation needed on this point!
Refresh your recruitment practices –
Look at the words you are using in adverts and job descriptions; could they be alienating candidates because they have gender connotations, for example? Sally referred to adverts that ask for 'SEO ninjas' and the like.
Broaden your pool of talent by looking outside of the traditional STEM specialisms and don't focus solely on experience; having different attitudes and voices could bring far more to your company than five years' experience.
Use blind recruitment to stamp out any unconscious bias in your hiring processes. Sally also emphasised how important the diversity of those actually doing the hiring is to being inclusive. She explained, "Employers tend to employ people who are similar to them, so mix up your panel."
Consider flexible working – encouraging and enabling equal childcare responsibilities, offering returnships and job shares are all ways of attracting people to your company that would otherwise be excluded. It was pointed out during the Q&A that in the Sheffield City Region jobs market, there is a huge gap between the number of full time roles and the number of jobseekers that actually want them.
Promote a good work-life balance – many people have negative perceptions about the tech sector, including the idea of working late into the night or being called out on a weekend to fix an IT emergency. In reality, your company probably isn't like that, at least not often, so make this known with visible policies and clear messaging around best practice when it comes to maintaining a good and happy balance.
Make your organisation a great place to work – Sally believes that having clear purpose and shared goals, achievable opportunities, recognition of your employees' value and demonstrating flexibility to adapt to the needs of your workforce, will ultimately make you a more attractive prospect to a wider pool of talent.
The key takeaway?
We have to become more responsive. Sally emphasised, "If we stay the same, we get the same and the same isn't good enough. The human element of technology is huge, so those behind it have to be as diverse as the population that we are creating it for, otherwise the tech itself is not inclusive."
If you like what Sally has to say then why not follow her on Twitter?