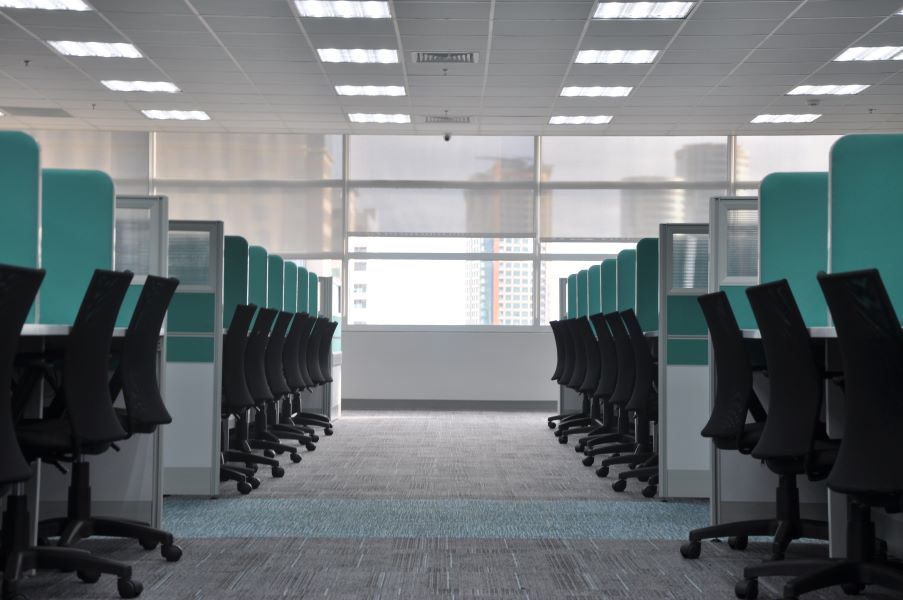 The government is gradually lifting lockdown restrictions and encouraging workers to return to work if it's safe to do so. Whilst working at home can and will remain an option for many businesses in our community, this isn't feasible for all and many of you will soon be returning to offices, studios, labs and shared workspaces. This guidance is for employers to help you prepare for the reopening of your workplace and to plan how you will approach the end of the government's furlough scheme. We have used information from a range of sources, including the Chartered Institute of Professional Development (CIPD), Manchester Digital and our members, who have shared their plans for reopening. Thank you to everyone who has contributed!
The government has now published industry specific guidance on the safe reopening of workplaces, including office based environments. It has also outlined plans to have some businesses, such as shops and car showrooms, open as soon as 1 June. With the situation changing quickly, employers should be planning now not just how they will reopen workplaces but how they will approach the return to work for each member of staff.
The CIPD has said: "Given that the timing and nature of any further relaxation of restrictions is uncertain, it would be sensible for businesses to consider all the options and have the capability to move quickly from one scenario to another. In addition, while the Coronavirus Job Retention Scheme (commonly known as the furlough scheme) has been extended beyond the original end date to October 2020, organisations need to start thinking about what happens next."
Reopening your workplace
The CIPD suggests three tests before making the decision to reopen your workplace:
Is it essential? i.e. Can people continue to work from home effectively? Is their work deemed essential or could the business continue to use the government's Job Retention Scheme for longer?
Is it sufficiently safe? You have a duty of care to identify and manage risks to ensure that the workplace is sufficiently safe to return to.
Is it mutually agreed? Have you heard and responded to any concerns that your employees may have about returning to work?
If you decide that reopening your workplace is the right and necessary thing to do, take a look at the government's five steps to working safely. These include carrying out a risk assessment – the CIPD has produced a Covid-19 workplace risk assessment example which you can access and replicate for free.
Another essential step that you are required to take is to review and develop your hygiene processes within your workplace. You should arrange for your workplace to be deep-cleaned before any employees return and you'll need to consider whether your day-to-day cleaning arrangements – including all shared equipment and surfaces – are now sufficient.
How will you reduce the transmission of germs amongst employees? Consider how you will adapt your space to abide by the 2 metre social distancing rule, which is likely to be in place for some time. As well as workstations, you'll need to consider communal areas such as kitchens, meeting rooms, toilets and bathrooms. Sheffield Technology Parks is reducing touch points by installing door holders on all internal doors. All shared kitchen utensils such as crockery, mugs, and cutlery will be replaced with paper plates, single use biodegradable paper cups and individual tea bags and coffee sachets.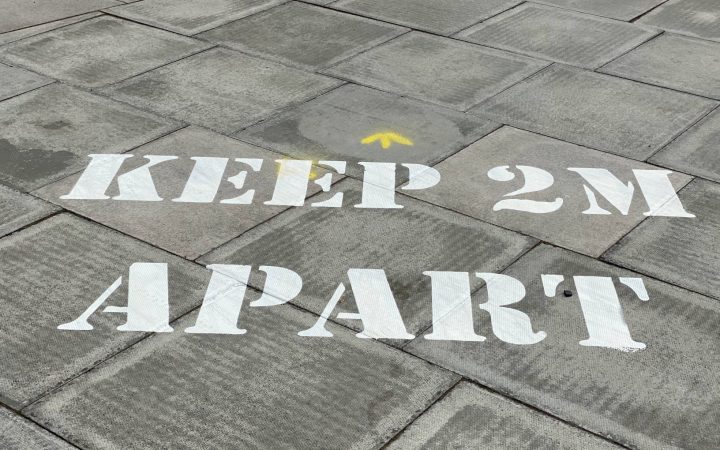 Staggering break times and having a one-way system may help your employees to socially distance, and you can place reminders around the workplace, including posters and distance indicators on the floor, like those we have seen in supermarkets.
You may need to buy PPE and protective screens to further protect your employees. Digital marketing agency, Evoluted, is planning to return soon and has ordered screens and wall mounted hand sanitiser pumps for every entrance, in preparation.
Travel & visitors
Pre-coronavirus, you and your team probably moved between your workplace and other places fairly often. Whether it's popping out on a lunch break, going to a meeting at another company's office or travelling between different sites, each of these now poses new risks. So does having other people come to your workplace. You will need to consider each different scenario and have well-communicated rules for each to help reduce the risk of spreading germs. This includes being able to trace and contact anybody that comes into contact with one of your employees, should they contract Covid-19. We've covered this in more detail in the next section.
Creating a Covid-19 Response Plan
Until a vaccine is developed for Covid-19 there is still the chance that one or more of your employees may contract the disease, or a visitor to your offices tells you they have it, or that another spike in infections causes a local or national lockdown. There are different scenarios to consider, all of which will impact your business and require you to move quickly. We advise that you develop a Covid-19 Response Plan which maps out the different scenarios that could occur, how you will respond and how you will communicate with all involved.
Westfield Health has created some useful Covid-19 Response Plan templates. As the situation has moved on since they were created, you'll need to adjust some of the scenarios, but it's a great place to start.
Make sure that you have up to date contact details for all employees in case you need to let them know about a change in circumstances. You should also take contact details for any visitors to your workplace, so that if someone in your office – or even in your building – contracts the disease, you can notify visitors as they may need to self-isolate.
Looking after your people
All of your employees will have been, and will continue to be, impacted by the pandemic in different ways. You will need to plan for each employee's return to work on an individual basis, taking into account their unique circumstances. Manchester Digital has compiled a list of different scenarios that you can plan for:
Vulnerable employees
Furloughed staff – how and when should they return?
New remote recruits who have never been to the office
Those taking public transport – are they more at risk?
Employees who are high risk, or from high risk households
Those with ongoing childcare issues, if schools or nurseries remain closed
Those who may be considered for redundancy
People who wish to continue working from home
People who want to return to working in the office
Those with a compromised working environment at home
Those caring for someone with Covid-19
Employees who have been tested and can present evidence of immunity
You may have employees whose mental health has been affected by COVID-19; they may be grieving the loss of a friend or relative or have suffered increased anxiety due to the pandemic.
It's worth considering how you go about categorising your employees and whether there is an option for them to self categorise. Carefully consider the wording you use and the tone of communications as all of these scenarios touch upon sensitive and often personal areas of people's lives. The CIPD offers the following advice:
"It will be vital to have a re-orientation or re-induction process for returning staff. Encourage and support every manager to have one-to-one return meetings with every employee, where a key focus is on health, safety and well-being. Managers need to have a sensitive and open discussion with every individual and discuss any adjustments and/or ongoing support to facilitate an effective return to the workplace."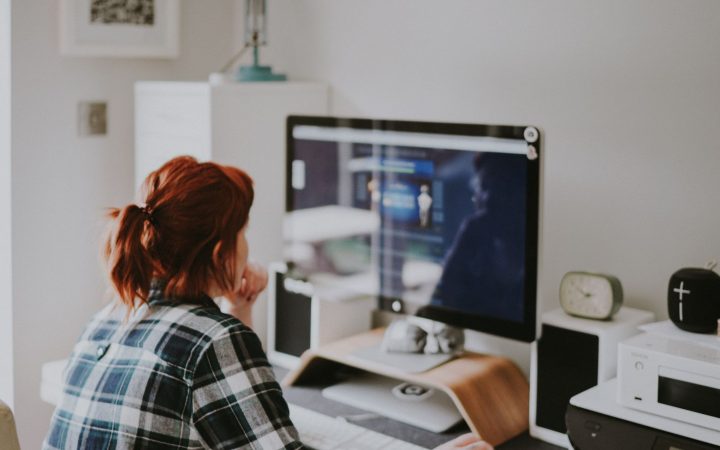 Furloughed employees
The Coronavirus Job Retention Scheme (CJRS) has now been extended to October 2020, but you may want to bring some or all of your employees back sooner than this, or at a later date. You should regularly review furlough arrangements and the original agreements you made with employees to help you decide when to bring furloughed staff back to work.
Your business may have changed during the time employees have been off work, so you should consider:
Which furloughed staff return first, is this dependent on the business need?
Will their role be identical to when they left or will changes need to be made in line with business need?
How long have they been out of the business, are there any business changes or updates that they must be aware of before returning?
Will furloughed employees need any additional support? Will they need refresher training on any aspects of their role?
How will you communicate the plans to both the furloughed employee and the rest of the business?
Are these employees at risk of redundancy? How and when will this process be started?
There's no minimum notice period for furlough, but ACAS encourages employers to talk to staff about plans to end furlough as early as possible and to encourage staff to raise any concerns or problems about returning to work.
Holidays
The government has introduced a new law which allows employees to carry over up to four weeks' paid holiday into their next two holiday years. It's important that you familiarise yourself with the guidance and criteria around this and that your employees are clear on changes made to your holiday policy. Encourage your employees to take holiday even if they are furloughed or working from home – time away from work is good for a person's health and wellbeing.
Generally, it's important for employers and employees to be flexible and open when thinking about taking holidays in the coming couple of years. ACAS has some good advice about how you can approach this with your team.
Communications
As has been stated again and again throughout the pandemic, the challenges we are facing are unprecedented and things remain uncertain. The return to work is going to throw up issues that, frankly, none of us ever expected to be dealing with. The importance of communicating well with your teams cannot be overstated.
There'll be good news, and there'll be bad news. There will be complex and difficult messages to deliver. There will be constant reminders of simple instructions and there may be one-off, urgent notifications of big changes. You will need your employees to speak openly with you, as much as you need to be open with them.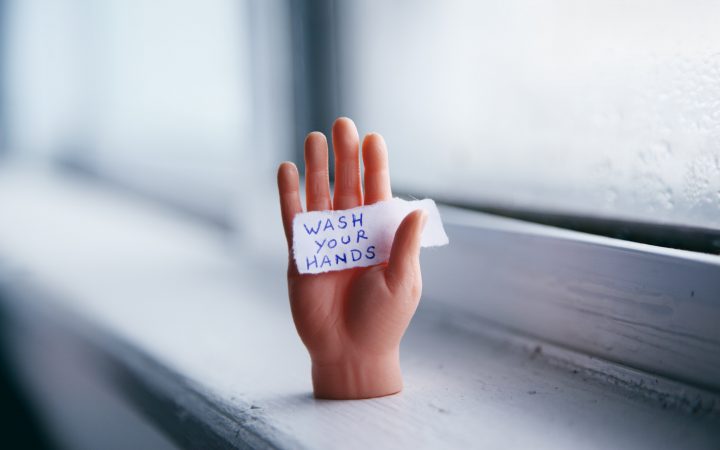 Plan how you will deliver internal communications and when – will you be sending weekly updates on email, using WhatsApp, or internal messaging systems or other channels? Who should the communications come from – do messages need to come from leadership, HR or a dedicated comms team/person?
Keeping your employees informed and showing that you trust them with information will go a long way to making your team feel secure and supported. Crucially, it will help to keep them safe and to reduce the spread of Covid-19.
Don't forget the positives
We have all been forced to work and live differently and many companies have found that – even if it took a while to get there – they have benefited as a result. Perhaps your team has bonded over a weekly virtual get together, maybe the uptake of digital tools will result in cost-savings further down the line, or you might have been forced to think more creatively – which is never a bad thing.
As you start to return to the workplace, what lessons can be carried forward into your new normal?
Useful resources
Manchester Digital COVID-19 Business Resumption Guidance
CIPD COVID-19 returning to the workplace
ACAS Coronavirus (COVID-19_: advice for employers and employees
Westfield Health Employer Guide: Covid-19
(Gov.uk) Working safely during coronavirus (COVID-19)
Getting your employees back to work safely: a webinar from Sheffield Chamber of Commerce 9am, 4th June Register here.