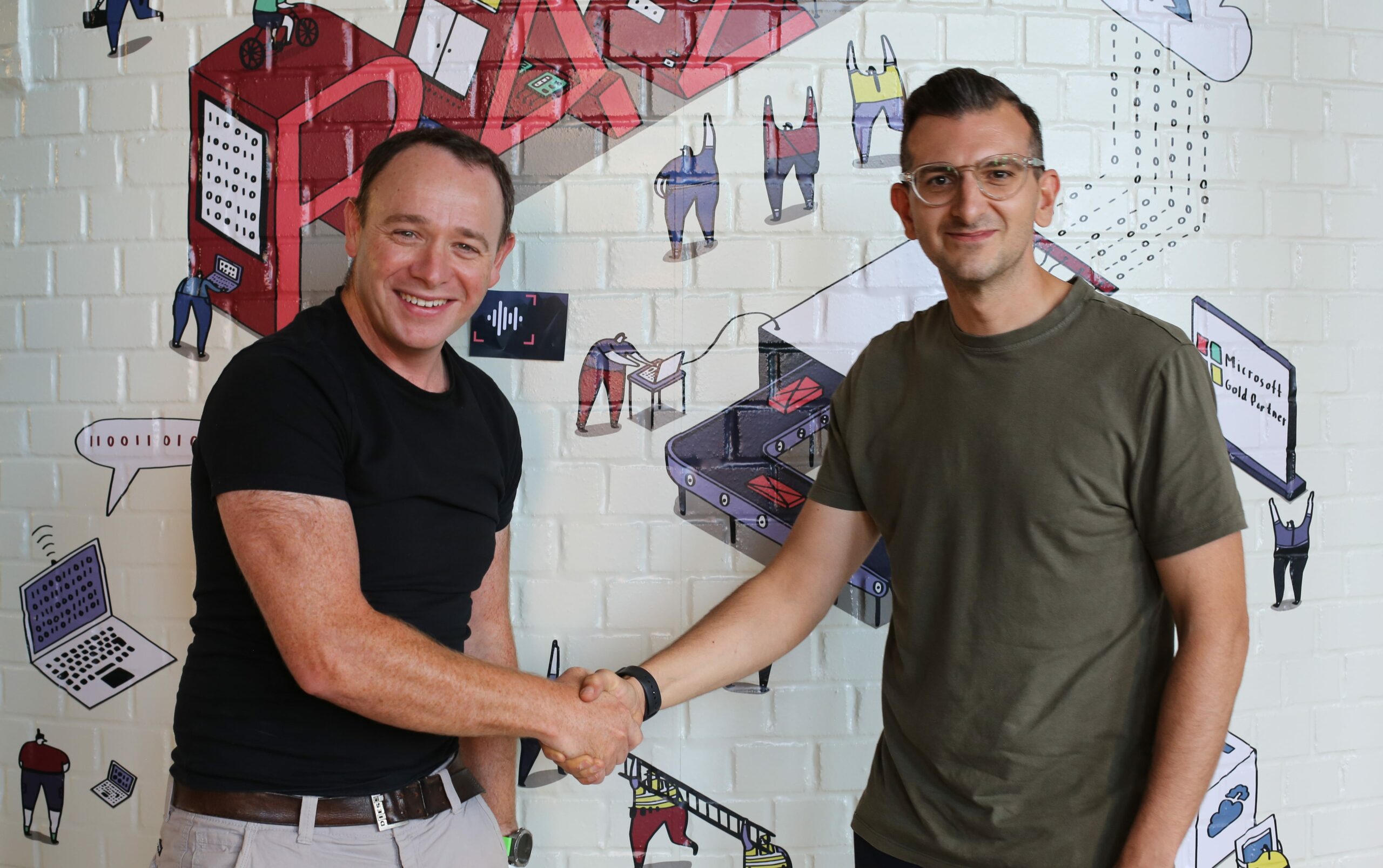 We are really excited to share the news that two Sheffield Digital Company Members are creating a powerful new partnership, through Razor's acquisition of 50% of Nimbitech. Here's the press release with comments from both CEOs, Jamie Hinton and Nick Stewart from Razor and Nimbitech respectively. We're looking forward to hearing more about the deal in the future and how the companies will be working together.
Sheffield-Based Razor Expands its Group Portfolio with Acquisition of Nimbitech
Razor is thrilled to announce its latest strategic expansion through the acquisition of 50% of Nimbitech, a leading player in Power Platform solutions. This partnership marks a significant step forward in the commitment of the Razor Group to delivering cutting-edge technology services, further solidifying its position as a powerhouse in the industry.
Nimbitech's renowned expertise in Power Platform aligns seamlessly with the Razor Group mission to provide innovative, comprehensive technology solutions to its clients. This strategic move amplifies the group's ability to cater to an even broader range of client needs, harnessing the power of Microsoft's Power Platform to create tailored applications that streamline processes and drive efficiency.
Jamie Hinton, CEO of Razor Group, expressed his enthusiasm for the collaboration, stating, "We are beyond excited to welcome Nimbitech to the Razor family. Their proficiency in Power Platform is exceptional and complements our existing strengths perfectly. Joining forces allows us to offer our clients an extended array of services, ultimately enabling them to achieve their business goals more effectively."
Nimbitech's reputation for delivering high-quality Power Platform solutions has garnered them a strong client base. The acquisition by Razor Group opens up new avenues for Nimbitech's growth and innovation.
Nick Stewart, CEO of Nimbitech, shared his thoughts on the partnership, saying, "Joining forces with Razor is a remarkable opportunity for us. Nimbitech's company culture is at the core of its founding, this is something that Razor not only understands but is aligned with in its approach. This collaboration unlocks a wealth of possibilities for us to enhance and diversify our service offerings. We're excited to contribute our expertise to the wider Razor Group portfolio and explore synergies that will undoubtedly benefit our clients."
This new partnership will see Nimbitech move into Speedwell Works alongside the wider Razor Group, giving access to a wider management team, support services and development resource.
As Nimbitech embarks on this new chapter as part of the Razor Group, clients can look forward to an even more comprehensive range of technology solutions backed by a combined wealth of experience and innovation.