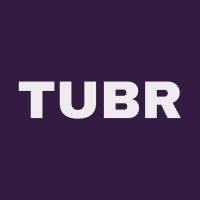 Website TUBR
Faster more frequency predictions with less data
TUBR is ML/AI with less data. That's right. We're breaking the "big data" constraints on AI/ML. We're flippin' passionate about making data do awesome things so that the future is clear and makes a visible difference in everyday lives.
We're a mission to make ML/AI technology more accessible. We are innovating machine learning/AI technology to make highly-accurate predictions with sparse data sets, as a service with quick results. We've built a new physics-based methodology to our technology and our customers use our Machine Learning as a Service prediction dataset to manage their assets, reduce waste and improve customer experience. The team is passionate about working together to solve customers' needs and innovate new ways to "move the needle."
In this exciting opportunity, you'll be one of the first employees and part of the core decision making team so you'll have a direct impact on the growth and success of our business through your contribution to our technical and innovation strategy.
---
We're looking to hire a Technical Leader with commercial experience. This role will be working alongside the Founder and advisory team to continue to advance the technology and execute strategy.
This opportunity will give you significant influence into the future of the business.
Proficient AWS knowledge required
Proficient Python knowledge required
You should feel comfortable working with data and launching data related projects.
You should be willing to tap into a bit of IT related activities (i.e. light website updates, g suite management, etc.)
You should feel comfortable speaking with many different types of people, from techies to customers
You should have experience leading a team or project of 2-3 people
Nice to have: Basic knowledge of Security procedures
You should have a passion for start up life and be excited to get your hands dirty
TUBR has recently closed funding and has exciting and ambition goals for the future. If you want to know your work is making a huge impact then this is the place for you.
This is a hybrid role (in office 2-3 days a week) based in Sheffield, the outdoor city! Sheffield is only a short drive to the stunning Peak District National Park full of hiking trails and outdoor activities. Sheffield has a vibrant cultural scene with a rich musical heritage, being the birthplace of famous bands like Arctic Monkeys and Pulp. Sheffield offers affordable living with quick links to major cities Manchester, Leeds and London.