Full Time
Sheffield
£41,600 - £44,512 GBP / Year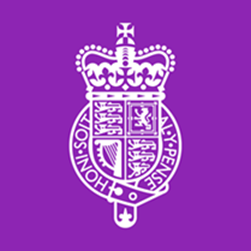 We're looking for a User Researcher who wants to make a lasting impact on how the Home Office delivers user-centred products and services.
You'll work in an agile, multi-disciplinary team in Migration Borders Technology Portfolio on some of the most exciting and impactful services that government delivers for the public, as well as internal systems for more than 35,000 staff across the department.
Some of the projects you could work on include:
The asylum application process
Live services such as visa and immigration products
Systems used by Border Force officers
Internal case working systems
What you'll bring:
Understanding and applying a range of user research methods correctly for different life cycle phases
Clearly articulating to stakeholders the benefits of taking a user-centred approach, based on evidence
Applying ethical research standards and practices to ensure the safeguarding and wellbeing of participants and researchers
Researching diverse audiences to deliver accessible and inclusive digital services
Managing, executing and analysing usability testing to deliver valuable user insights that inform decisions
Communicating research findings in a clear and engaging way that drives change
Please note for this role you will require a SC clearance. To meet national security vetting requirements you will normally need to have been resident in the UK for at least 5 years.
💜 Some of the benefits our employees love 💜
 one of the higher starting salaries across the Civil Service
 a Civil Service pension with employer contribution rates of between 26.6% and 30.3%, depending upon salary
 25 days annual leave on appointment, plus 8 days public holidays and 1 day for the King's Birthday, rising further with service
 flexible working options to enable you to achieve the work life balance that right for you including part-time, flexi time and job sharing
 training and development opportunities tailored to your role
 an in-year bonus scheme
a culture encouraging inclusion and diversity
For full job description and salary please follow the "Apply" link.