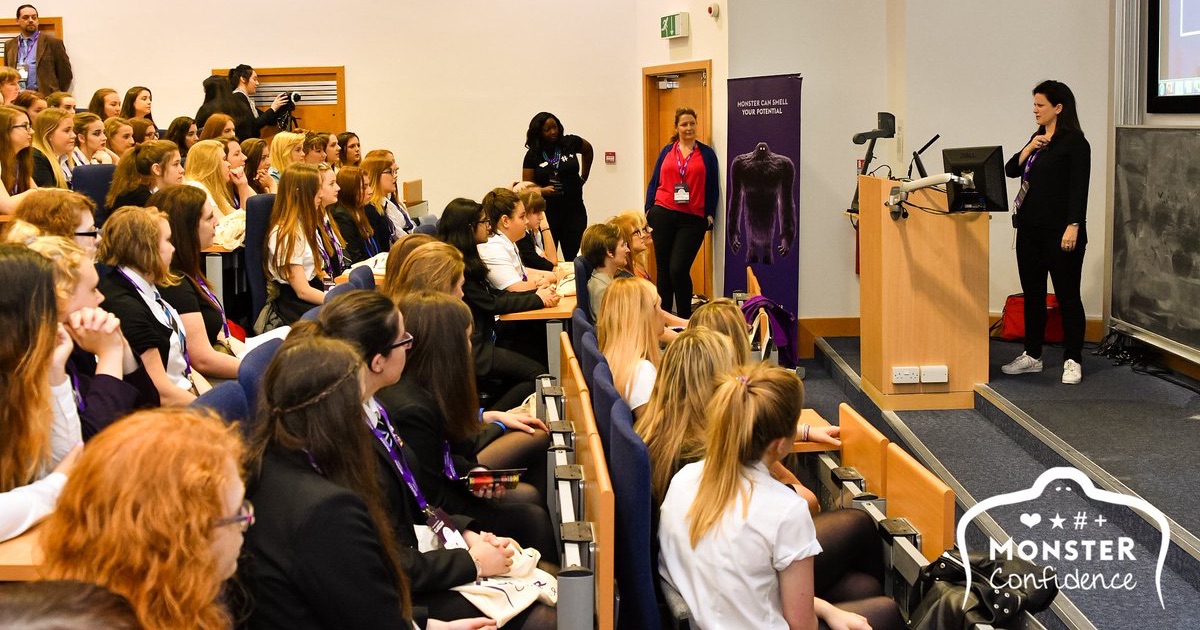 In partnership with Monster.co.uk, Stemettes are coming to Sheffield to run a day of talks and workshops. The aim is to inspire young women aged 15–22 to pursue a career in STEM and provide an opportunity for them to meet women who already work in STEM industries.
The event takes place on 27 October, 9am–4pm, at The Showroom Workstation. It's completely free for young women to attend.
Helping more women forge career in STEM is a really important issue and something that we want to get behind at Sheffield Digital. Stemettes are looking for volunteers, so there may be an opportunity for you to get involved too.
The #MonsterConfidence tour
Stemettes are a not-for-profit social enterprise. The event in Sheffield is one leg of their #MonsterConfidence tour across the UK and Ireland.
There are three main elements to the day:
Career workshops that will help build key skills for a career in STEM.
Inspirational talks from women who work in STEM.
Networking time to meet like-minded people and develop industry contacts.
It's for young women who want to learn more about working in STEM, including what career paths are available. It's also for STEM professionals, teachers and companies who want to show their support.
Watch the video below, which comes from last year's #MonsterConfidence event in Glasgow. It gives you a good idea of what to expect.
Volunteer your time
Stemettes are on the lookout for people who want to actively get involved in a more direct, practical way. Attendees will get the chance to go through a mock interview with employers.
If you would like to take on that role and be one of those employers, Stemettes want to hear from you. Likewise, there will be a speed networking section of the day and they are looking volunteers from local companies for that too.
If you want to get involved, you can learn about volunteering at the event on the #MonsterConfidence website. If you have something interesting that you'd like to exhibit, email stemettes@gmail.com directly to get in touch.