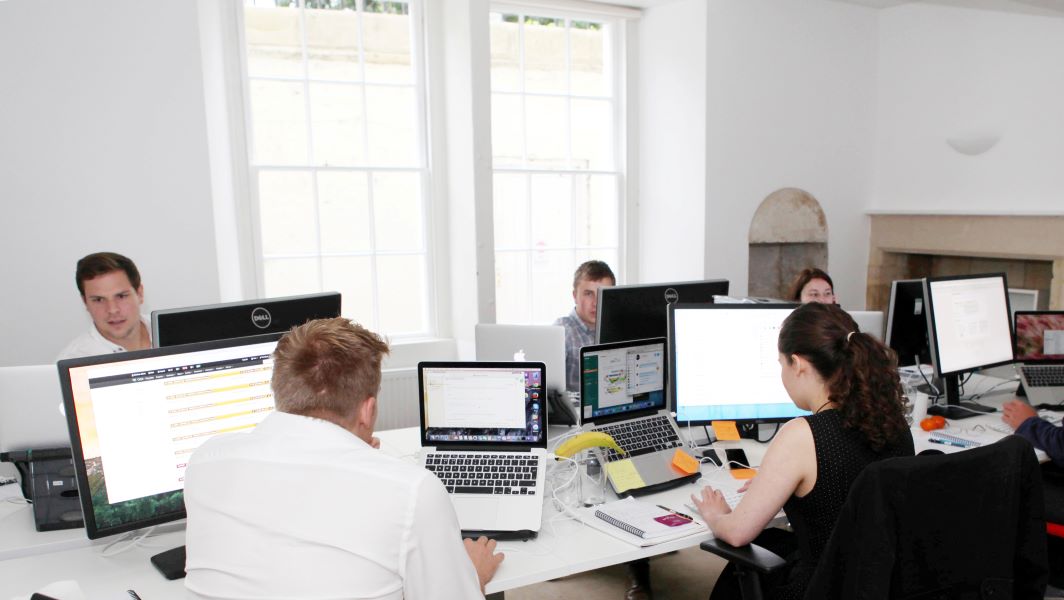 We're really pleased to share that EyUp is offering a bursary scheme specifically for people from disadvantaged backgrounds or who are under-represented in the tech sector. The funding will be available for the EyUp Skills coding course starting on 31 August, and covers 100% of the fees. Here are more details from the press release…
The EyUp Skills coding course will be delivered in partnership with the award winning iO Academy. It is a fully immersive 16 week Full Stack Track, teaching people all they need to know to get their first job as a software developer.
Learning in small classes from professional developers with real-life experience, students gain practical knowledge in an environment as close to a real tech team as possible. They come away with the up to date skills and experience needed to hit the ground running in their new career.
The bursary scheme will cover 100% of the course fees for people from disadvantaged backgrounds or who are under-represented in the tech sector.
David Richards, founder of EyUp Skills, said: "We know that diversity of background equals strength in teams. We are proud to offer this funding to ensure that everyone has the opportunity to learn with EyUp and kick start a new career in tech."
Applications for the course are open now via the iO Academy website. The special EyUp funding can be applied for after applying for the course. No educational prerequisites or previous experience in tech is required, and the course is open to all ages.
Henri Murison, director of the Northern Powerhouse Partnership, has welcomed the launch of the bursary scheme: "We need a highly skilled workforce here in the North, equipped with the tools to build the industries of the future. Tech skills are in high demand and offer a clear route into well-paid careers. We applaud this fantastic initiative for South Yorkshire."
Jess, a graduate of the Full Stack Track and recipient of bursary funding, said: "The financial support was completely invaluable and opened the doors for a career change that would otherwise have been out of reach. I now have a whole new career ahead of me with skills that I had never even heard of 4 months ago!"
This is a fantastic initiative from EyUp, and we're looking forward to hearing from students who benefit from the funding. If you're wondering what a career in tech might look like, then head on over to our YouTube Channel where we are publishing weekly interviews with people working in Sheffield's digital tech community. From software developers, user researchers, and technical architects; to SEO experts and digital marketers – there's a huge range of different roles under the spotlight.