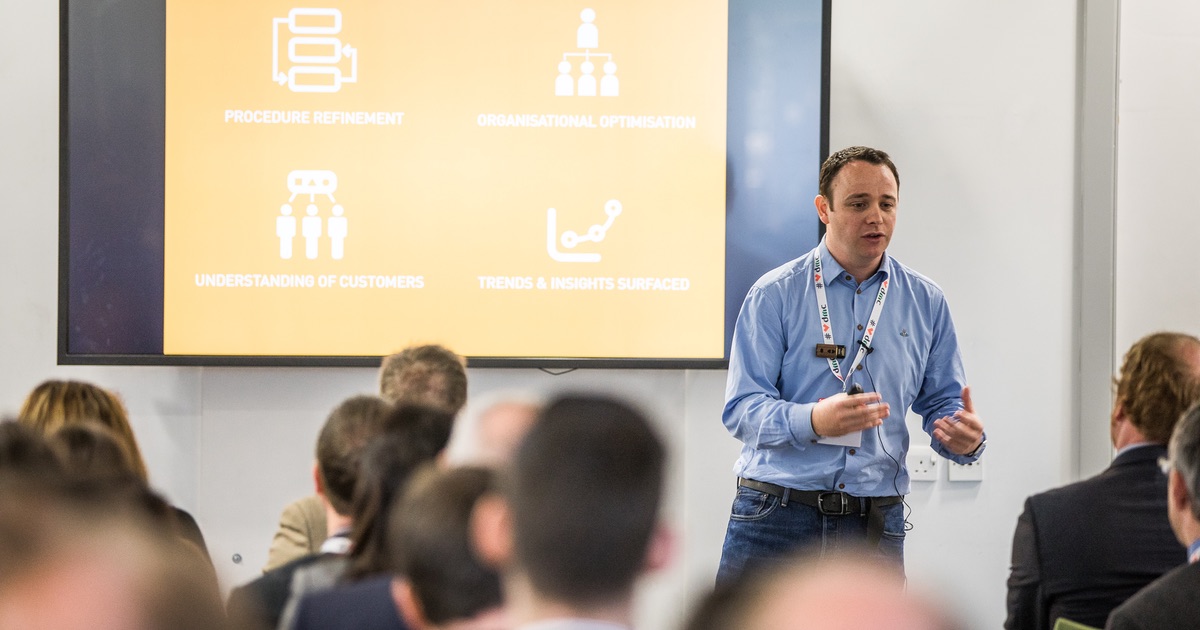 Cooper Sessions is a new, year-long programme of events and activities developed by the folks at Sheffield Technology Parks with entrepreneurship consultant, Laura Bennett. The first Fireside Chat features Razor's Jamie Hinton and takes place on Tuesday 11 December.
What are the Cooper Sessions?
Sheffield Technology Parks is a year into its 2020 business plan, aimed at making the Cooper Building the affordable and supportive City Centre location to start and grow your digital business.
The Cooper Sessions is a new initiative aimed at entrepreneurs who want to take their business to the next level. That follows the launch of the Cooper Project earlier in 2018, which offers a workspace and practical support for new startups and tech companies who want to get off on the right foot.
Cooper Sessions will consist of two types of event: 'Fireside Chats' and 'Lunch & Learn'.
From side project to start-up
The first Fireside Chat is with Jamie Hinton, CEO and Co-Founder of Razor. He is first and foremost a 'techy', but one who can translate the complex world of software development into language that everyone else can understand.
Jamie has a long history in software engineering and proven track record in translating business opportunities into living, breathing software that delivers real value. He has architected solutions for blue chip companies and large financial institutions including Alfa Romeo, Co-operative Bank, HCCi and Dyson.
Jamie now applies his development thinking and extensive passion for technology to fuel the growth of Razor. You can hear him tell his story and share his expertise.
What is a Fireside Chat?
Fireside Chats feature post-work drinks between local and national entrepreneurs who've been there and done it. You'll hear the unedited stories of what it's like to be an entrepreneur – the highs and lows, the dos and don'ts of starting a business, as well as some invaluable practical tips for how to get your business off the ground.
These events, including this first one, is open to everyone who is thinking of setting up a digital or tech-based business, or who has already started one.
What is a Lunch & Learn?
These events are a chance for you to drop into the Cooper Project for lunch and spend a useful hour learning about a range of topics essential to any startup founder, such as:
How to lead a tech-based business
Developing your organisational culture
Monitoring your performance and measuring growth
These Lunch & Learn session will be highly practical and delivered by experienced entrepreneurs and business people. At the end of each one, you'll leave with an actionable plan for how to move your business forward. You'll also have enjoyed lunch in the company of fellow entrepreneurs.
About Laura Bennett
The Cooper Sessions are being run in partnership with Laura Bennett, a private sector board member on the Sheffield City Region LEP, specialising in the digital economy and entrepreneurship.
Laura was also part of the founding team of Tech North (now Tech Nation) where she designed and ran Founders' Network, a bespoke business support and peer-to-peer learning programme for early-stage entrepreneurs.
In a previous role at Founder Centric, she was part of the team that designed and ran the Startup MBA and the Startup Tribe for Escape the City. She is currently in the second year of a PhD at Sheffield University Management School, where she is researching entrepreneurial ecosystems and economic development.
Find out more
It's great to see Sheffield Technology Parks continuing to create opportunities for the city's budding digital businesses. If you'd like to get involved, book your spot on the first Fireside Chat, keep in touch with the Tech Park on Twitter, or search for the #coopersessions hashtag.