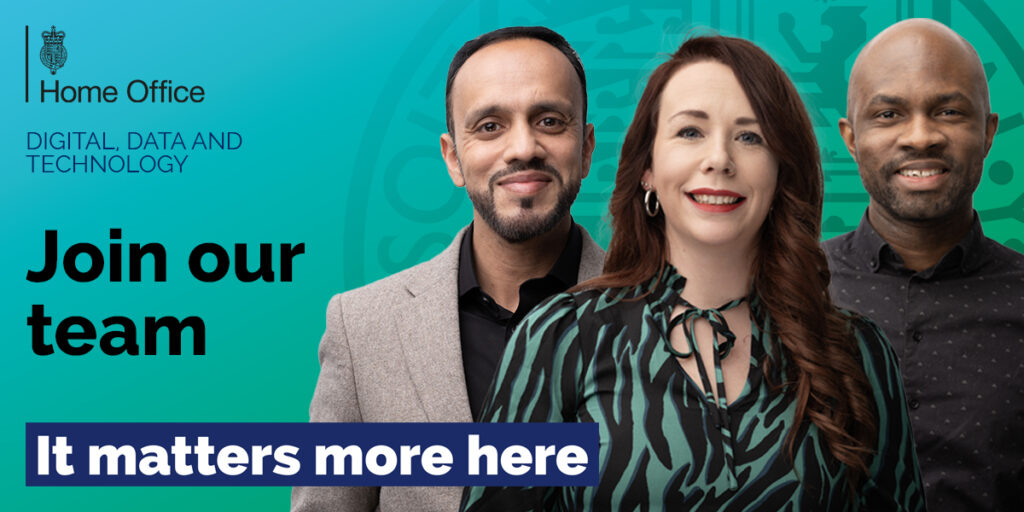 The Home Office is the lead government department for immigration and passports, drugs policy, crime, fire, counter-terrorism and policing. Sheffield is one of the delivery centres for the Home Office's Digital, Data and Technology (HODDaT) division, and it is a significant employer in the city. We are really pleased to announce that the Home Office has joined Sheffield Digital and in this Spotlight we find out more about the remit of the HODDaT function, the types of roles they are recruiting for, and two employees who are Sheffield based share their experiences of working in technology for a government department.
Digital, data and technology at the Home Office
The work of the Home Office delivers outcomes for UK citizens, providing them with the means to travel the world, tackling illegal migration and removing foreign national offenders, disrupting terrorist attacks and organised criminal groups, stopping people from becoming victims of crime and supporting those who require asylum and safeguarding.
To achieve all this, the Home Office relies on talented people with a wide range of skills. This includes the Digital, Data and Technology (DDaT) division, which is recruiting in key locations as Sheffield, Manchester and Croydon.
DDaT designs, builds and develops services for the rest of the department and for the government. The division's remit includes systems to support visa applications, passport applications, and to perform around 140 million police checks on people, vehicles and property every year.
The HODDaT division has an inclusive and progressive culture where employees are supported and challenged to contribute, and there is a serious focus on continued professional development. The team works in agile product and user-centred teams, with cloud native and interdisciplinary working as the focus.
Digital inclusion, accessibility and forming a technical community across departments are also key.
The DDaT Profession Career Framework features over 150 defined roles, grouped into nine skills clusters – with staff often employed across fast-paced, multi-disciplinary teams.
The nine clusters are:
You can learn more about DDaT, including culture, training and benefits here.
"We have engineers looking after engineers…"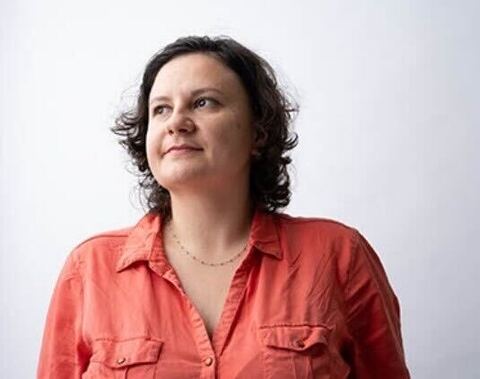 Within her role as Principal Engineer of Shared Application Services (SAS) at the Home Office, Eve wears a number of hats, including: SAS Sheffield Hub Lead, SAS Enabling Functions Engineering Lead, and SAS Technical Product Owner for Platforms.
Asked what a typical day in her job might involve, Eve says,
"Well, I could be spending time at our Croydon centre onboarding engineers from another part of the organisation; attending an Amazon Web Services (AWS) Immersion Day with the Core Cloud Team; I could be doing a number of 1:1s with engineers in my team or working with colleagues in recruitment to support and organise interviews. I don't know if my day is typical of anyone joining the Home Office!"
One area that Eve is currently involved in is the drive to keep developing specialist technical capability in-house at the Home Office. She comments,
"This is very important to us – by bringing applications in-house that we may have previously outsourced, we can take a more holistic view rather than looking at each application in isolation. An example is our HR system. We are in the process of taking over the platform internally and will gradually be taking over more of the product side of things."
In the delivery of such projects, Eve values the 'person-centric' approach that the Home Office takes, ensuring that engineers are valued for the unique role they play. She explains,
"Typically, in a non-engineering setting, IT is considered a commodity. You can bring things in and swap them out without actually considering that there are people with skills and knowledge behind that. Whilst we are looking at delivery, we're also focussed on the person-centric side of it, making sure that engineers have a place to learn and thrive and experiment, as well as deliver."
She adds,
"Part of what I really enjoy about working here is that we have engineers looking after engineers. If an engineer talks about burnout or imposter syndrome to their line manager who is also an engineer, they will know what that means, we understand and can offer help, advice, mentorship and coaching."
Eve points out that being an engineer in a non-engineering specific organisation comes with challenges, as does working in the public space, explaining:
"It's not about going in and trying the newest and shiniest tech; we have to adapt to the context that we're in. It's about finding the right tool for the job within certain constraints. Sometimes this level of restrictions can help, other times we do have to push some of those boundaries.
"But that's fine because maintaining the status quo was never my thing. It's about trying to move and improve things. Sometimes that's easy, sometimes not so easy!"
Bringing about positive change through the use of tech is what ultimately drove Eve to pursue a career at the Home Office. She says,
"Through a digital focus and our user-centred approach, we seek to support the development of public services and to build the right things for users externally and internally. There's a lot of influence people can have, so if you want to change and improve things, join us."
Eve offers the following advice to anyone who is considering applying to the Home Office:
"You need to have patience to join the Civil Service and the Home Office in particular because of security clearances. The nature of our work means we have to do due diligence before bringing get people in. It's worth it; we work on interesting problems and we are working to find solutions to those problems."
"Fantastic benefits and resources to upskill"
Simon has worked at the Home Office's DDaT division for just over a year, as a Senior Technology Delivery Manager. Prior to this, he served in the British Army for 24 years as a Royal Logistic Corp Senior Logistician.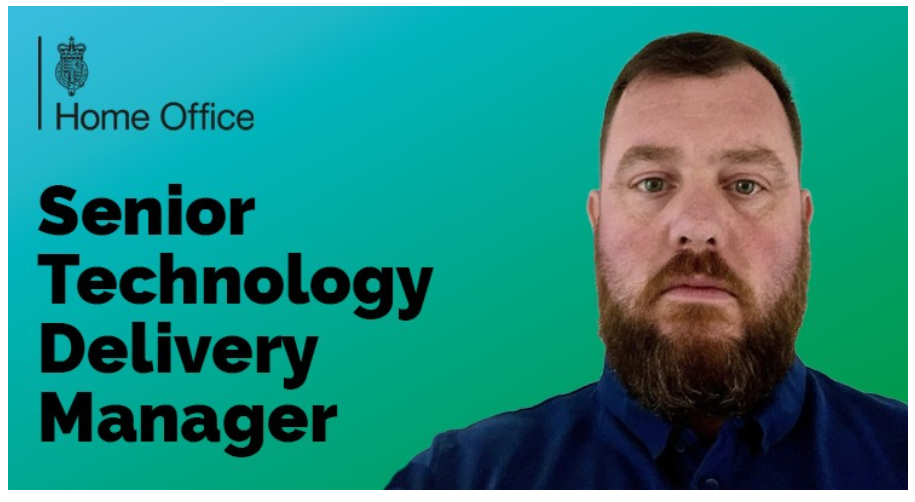 Whilst he wasn't a technical specialist, Simon's skills in leadership, planning and the ability to prioritise made him an ideal candidate for the job, which involves managing five delivery teams that look after the Microsoft Office products including Teams, SharePoint and email.
In a relatively short space of time, Simon has benefited from what he describes as the "fantastic resources" to learn and develop, explaining:
"I have upskilled in Agile processes and gained an Agile Project Manager's qualification. The next upskilling course I will be doing for my job role is Risk Management."
Simon describes his role as "challenging but rewarding and satisfying at the same time". He goes on to say:
"What I enjoy most about my role is seeing the newly developed products being rolled out to all Home Office staff – around 40000 people – knowing that we are helping to make their day-to-day jobs easier. This, and all of the great accessibility tools we utilise which are helping the Home Office to become a role model for inclusivity."
After completing 24 years' service in the British Army, Simon describes a feeling of "not knowing where you fit in" and whilst he knew he needed to start a new career, he had no idea what that should be until a friend recommended the DDaT division of the Home Office. Simon comments,
"There are lots of similarities between working at the Home Office and the Military, including the flexibility and the fantastic benefits, such as the pension. The progression routes are brilliant in both and, whilst I'd done everything I could in the army, you can have a long career in the Home Office, with plenty of opportunities to upskill and add to your CV."
He adds,
"You don't need to be technical per se to have a career in DDaT – there are many roles, like in delivery and business analysis, where the focus is on the rollout and project management of technology products, and making sure things are working as they should. In particular, if you come from an industry where Agile principles are used – automotive for example – there are plenty of opportunities for you here at the Home Office."
The Home Office in Sheffield is recruiting for roles within its Digital, Data and Technology (DDaT) division. Keep an eye out for opportunities on our Jobs Board and find out more about working in DDaT here.