Established just over a year ago in December 2019, Mina is already making huge strides in its mission to make charging electric vehicles (EVs) radically simple. In 2020, the startup secured two rounds of investment, grew its team from two to eight, moved to a new office in Kelham Island, and secured a client with the largest fleet of EVs in the UK. So far this year, Mina has been named as one of Yorkshire's most exciting businesses, has continued its recruitment drive, and has joined Sheffield Digital. We were excited to catch up with co-founder Chris Dalrymple to find out how Mina is transforming EV charging, why Sheffield is a natural home for the start-up, and why UX is at the forefront of the design of Mina's B2B platform.
Mina was started by Ashley Tate and Chris Dalrymple. After meeting through Sheffield Digital, Ashley and Chris combined their expertise – and a shared passion for increasing the number of EVs on the roads – to create a unique tech solution.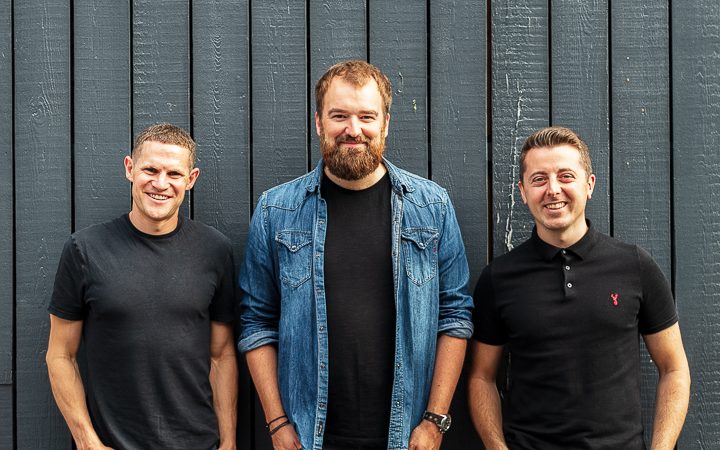 Ashley, an entrepreneur and founder of several businesses including Split the Bills, understands the utilities sector and the benefits of simplifying complex payment processes through the use of tech. Chris spent seven years heading up product development at On the Beach, where he got used to handling complex and messy data integrations to create a single customer experience.
Primarily targeting fleet businesses that are transitioning to EVs at scale, the pair have developed technology that makes paying for EV charging costs far easier for employers. Mina's platform integrates employees' charging points, whether at home or in public using the Mina Chargepass, bringing together all costs into one invoice.
Chris explains,
"Fleet businesses are transitioning to EVs at scale; by 2025 75% of all EVs will be owned by businesses. For the drivers, the best place to charge your vehicle is at home; it's cheap, it's convenient and it's better for the environment. So most fleet businesses want this to happen – but the challenge was how to pay for that. There was no mechanism to show how much energy went into a car each month from home charging, and how much an employee is therefore owed by their employer."
Mina's solution does away with the need for expense claims which can be particularly onerous for large fleets. Chris adds,
"Our client Mitie has 900 EVs on its fleet so managing these costs is significant. We make it as simple as possible. If I'm a Mitie driver, my employer pays for a charging point to be installed at my home. I plug in every night and Mitie receives a single invoice for them to pay. We actually credit the driver's electricity bill with the amount they have used, so they are never paying anything."
A platform built for the user
The team members at Mina come primarily from backgrounds in consumer products and this has driven the design of the platform. Chris believes that 'consumer-first' technology is missing from the utilities sector; something he and Ashley wanted to change. He comments,
"Just because we're selling to businesses, it isn't an excuse to deliver a sub-standard user experience. We want to build products of a standard that you'd expect from Monzo or any of the big modern consumer brands.
"So, like any consumer product, we started with personas: the drivers and also the fleet managers – what are their needs and requirements? When we sit in front of a fleet manager and show them a dashboard that is intuitive and brings data together in one place, it enables them to buy it based on this experience as well as the fact that it solves a big problem for them."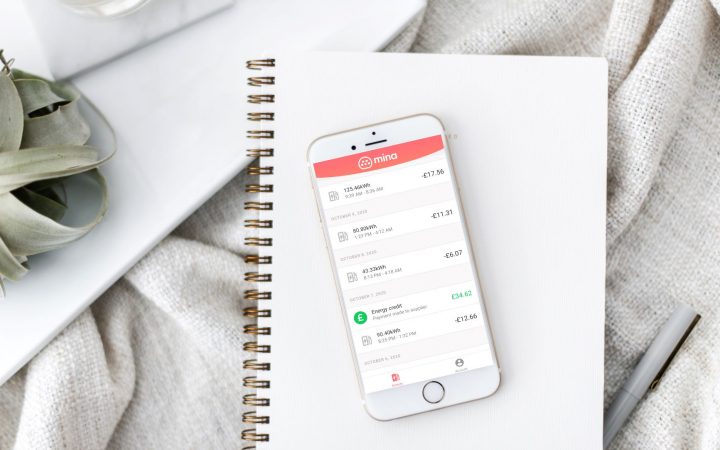 Starting up in Sheffield
Chris and Ashley met through the Sheffield Digital Slack channel, which Chris had joined to see what was happening in Sheffield's tech community. After living and working in Manchester for 10 years, Chris was ready for a move and decided to head across the Pennines to Sheffield where he had family ties. He was also attracted to the activity and collaboration he saw in the city's digital tech sector. He explains,
"I came across Sheffield Digital before moving as I was trying to reach out to see what the community was doing and what was happening locally. I got a sense quite quickly that were a few early stage start-ups doing interesting things. That was definitely an attraction."
Chris connected with Ashley, who was looking for a business partner to pursue a new idea, and months later, Mina Energy was born.
In the early days, the pair tapped into the network of freelancers in the city to get the idea off the ground including developers and branding experts. Throughout 2020, they made several new appointments including a Principal developer, a UX specialist and an Operations Coordinator. Andy Gunn, who joined from Razor, was appointed as Mina's CTO and "the missing piece in the Mina founder puzzle", in July 2020.
The expanding team moved into a new home at Kelham Island last summer which, for Chris, reaffirmed his decision to be in Sheffield. He comments,
"I think Sheffield is a natural home for us. I've been surprised by how many other GreenTech businesses there are nearby, like a big charge point installer down the road in Chesterfield.
"I'm starting to understand the culture of business in Sheffield and it feels like everyone is fairly open and willing to partner and work together. There's lots happening and going on here in Kelham Island, and that's great because you feel like you're part of something."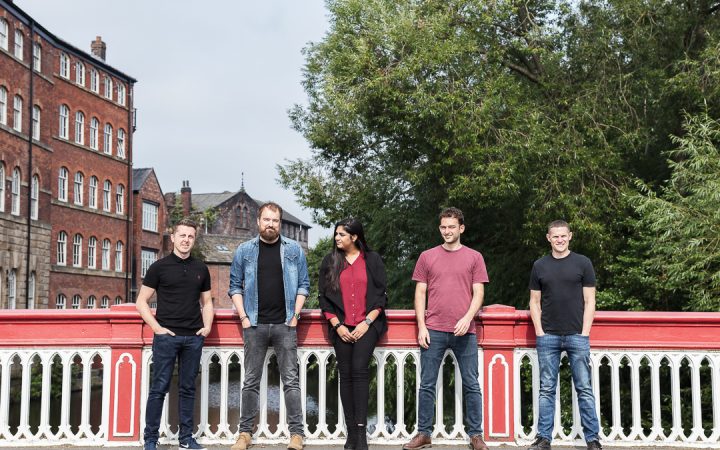 Plans for the future
The year ahead looks to be as busy as 2020 was for Mina. After securing investment from the Government's Catalysing Green Innovation fund, the company will continue with a feasibility study that explores how charging electric vehicles can be made simpler for people living in apartments.
Chris and Ash hope to attract more investment to continue expanding their platform, adding new features. They are recruiting for two new developers to help bring these plans to life. Chris says,
"We're a tech company and we believe that our growth as a business is going to come from improving the platform. So, our developers are key. These are linchpin hires because we're an eight person business, so you add even one more person and they're going to make a real impact on those around them and the business. We want people who are excited by that, and want to make a big difference.
"We also want people who are excited by the mission, and want to make something that is complicated, radically simple."
Chris believes that the company has all the right ingredients to scale quickly and to accommodate many more drivers on the platform, commenting:
"We're hugely ambitious; I want 5000 drivers on the platform by the end of the year. I honestly believe we can do it.
"I know that we've got a team that are as excited and ambitious as the founders are and just want to do a good job. And if we all do our jobs well, there'll be more electric vehicles on the road. Having that feeling of making a difference is a cool place to be."
If you like what you've read and are interested in a career at Mina Energy, have a look at their vacancies. To find out more about the company and their EV charging solutions, visit the website and follow the company on Twitter to stay up to date.