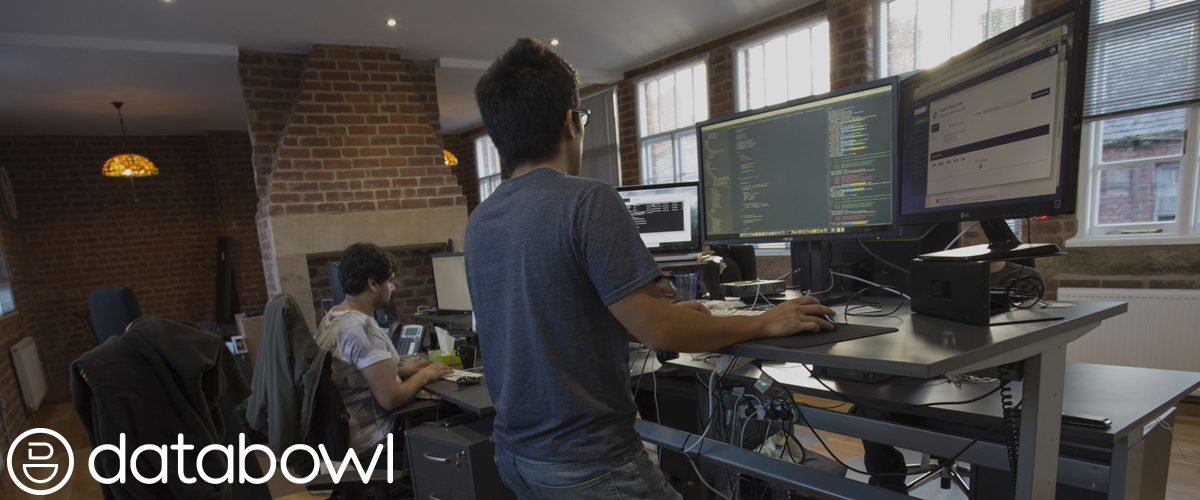 In the vast quantities of data that companies collect every day for marketing, how do you tell the good from the bad, and maximise the performance of the good? For advertisers that rely on a constant flow of fresh leads, the task of filtering out the fraudulent, invalid or out of spec data is a huge, time-consuming chore. Companies use large teams of people to process and manually check data. It's expensive and inefficient.
This is the problem that the founders of Databowl set out to solve. After spending years in the performance marketing industry, the founders set up a digital agency, Mediabowl in 2011. In 2013, the team started to develop their own platform for automating the data collection and validation processes, using it internally until they launched it for other companies to use as Databowl in 2014.
Simon Delaney, the CEO of Databowl, explains: "We went from being a digital agency to a software company. After years of experimenting with various lead generation companies and data cleansing software, we realised that, although there were plenty of services designed to move data from one place to another, there was a huge gap for lead management software that connects brands with people in a way that they can see, feel and control. Databowl collects, standardises, processes and validates leads and data in real time. It makes procuring and distributing data really transparent and allows numerous ways for advertisers to scale up profitability. Databowl can be used globally and it also offers powerful inbuilt reporting that can help make sense of vast quantities of data – the whole idea is to bring data to life."
Within two years, Databowl has become one of the most advanced lead management platforms in the world, with a global customer base of blue chip companies and major brands and a turnover in the millions. All of this has been achieved by a small team of dedicated individuals based in Cornish Place in Sheffield.
Databowl has strong links with the University of Sheffield, taking students on placement, recruiting graduates and, most recently, supporting a couple of the Hack Sheffield events.
Simon says: "We've never felt the need to move our headquarters away from Sheffield. This is where we are from and, if you're building and promoting technology, it doesn't matter where you are based, especially as we have clients all over the world. We operate like a company far larger than the sum of the amazing team we have here, but we keep everything as lean as possible by building machines to automate things. Earlier in our evolution, we were having to be specialists in everything, because we evolved organically. Now the company has grown, we are constantly looking to add talented and enthusiastic people to key areas of the business who can help us to create incredible technology."