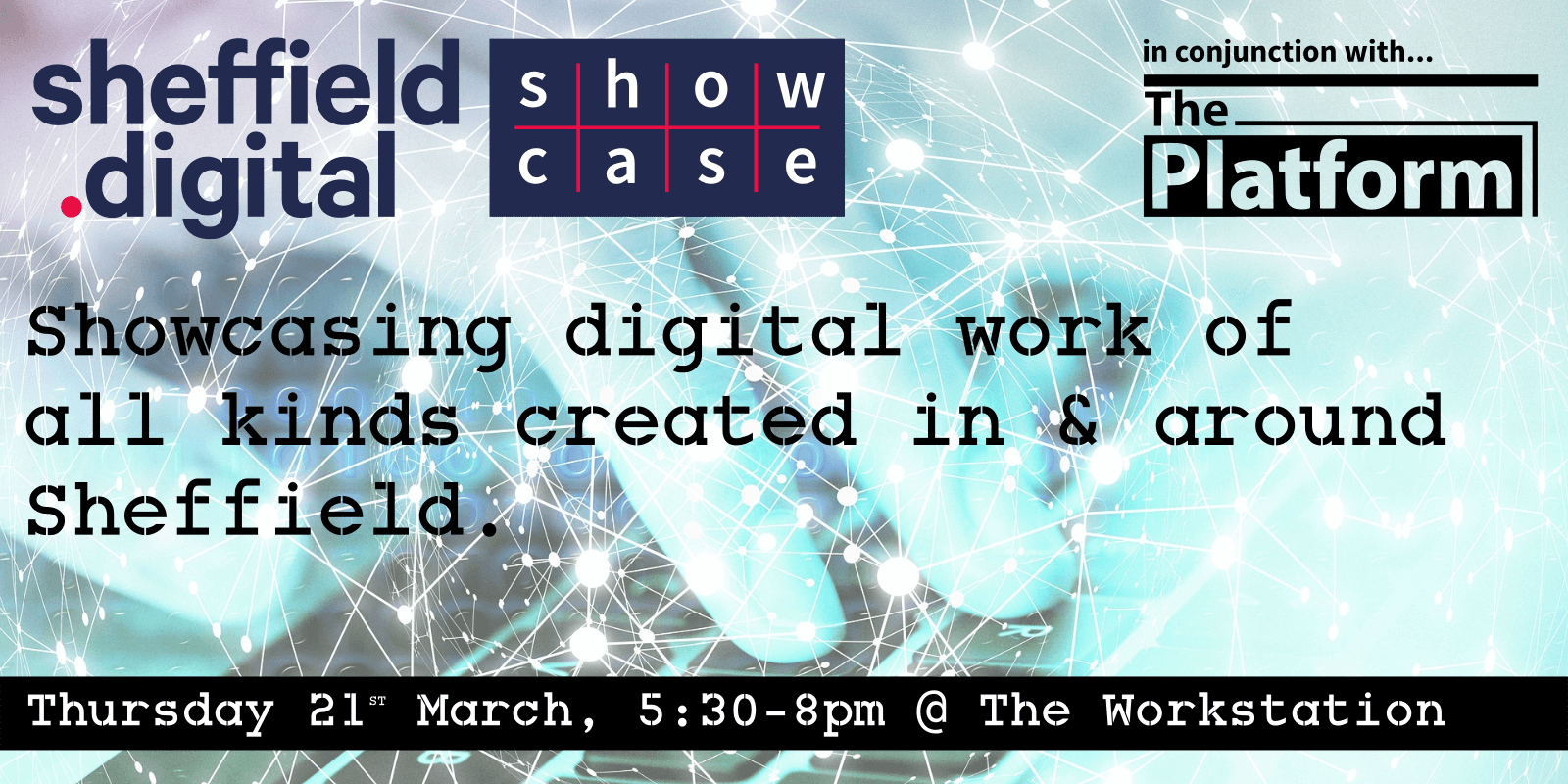 Much of the work created here, from new software platforms to digital marketing campaigns, from video games to art installations, from immersive experiences to digitally fabricated products, is recognised around the world but little known in its home city – we want to see this work, find out how it came about and meet the people behind it!
In each of our Showcase events we invite 4 or 5 individuals or groups who are responsible for producing significant digital work to the stage to tell us about their achievements.
We've decided to change the format somewhat from the first event back in November, and instead of 10 minute presentations, we are asking presenters to bring 5 images (or very short videos) that describe aspects of the thing they are presenting. The presentation slots will still be just 10 minutes long, but rather than simply talking about these images to the audience, we are setting the stage for a 'talk-show' style interview with the host (either Chris or Mel). The presenters will then describe and explain the images to the host, who can ask questions on behalf of the audience and dig a little deeper into the themes.
We hope this format will prove to be more dynamic, and will also work well on video, as we will be recording and publishing the sessions subsequently. These won't be as good as being there in person though, as there will also be food, drinks and networking on the night.
The event will consist of three parts:
5:30-6pm – Arrival
An opportunity to unwind after work, meet other people and enjoy a drink – either soft or alcoholic.
6:00-7:00pm – Presentations
Each presentation will be limited to 10 minutes, and must demonstrate a digital product, experience or service that has been made here in the city, or nearby, within the last 6 months.
There will also be a short update of upcoming events and initiatives, as well as an opportunity for members of the audience to promote relevant things.
7:00-8:00pm – Food and Networking.
Food will be served at 7pm, and the event aims to finish around 8pm.
The lineup for the inaugural event is still being finalised, and we will be updating the Eventbrite listing with new speakers as they confirm. Please go there to see who has confirmed so far, and to get your tickets before they sell out!
[button url="https://www.eventbrite.co.uk/e/sheffield-digital-showcase-the-platform-tickets-57613594813″ style="darkred"]Get your Sheffield Digital Showcase tickets here![/button]