Northern Value Creators use coach-led training and methods underpinned by brain science research to develop human-centred leaders and high-performing teams in the tech industry. We spoke to company founders Simon and Amanda Cookson to find out more about this approach and why they have joined us as an Associate Sponsor.
What do Northern Value Creators do?
Since 2016 the team at Northern Value Creators have been successfully developing the people and leadership skills of folks across the tech sector.
The ways in which we help include:
Exec and founder team coaching
High Performing Leadership Assessments
Coaching Bundles that are built around key moments faced by leaders and teams

Coach-led learning, covering topics such as:How technical experts can stop feeling like an imposter
Using the brain to create high performing teams
Delegation and feedback techniques for tech leaders
Transforming communication in technical teams
We've taken decades of personal experience, years of study, practice and research to craft programmes that give tech folk the behaviours and mindsets needed to thrive. Today, we've grown to a hand picked team of professionally qualified coaches, dedicated to creating high performance through human-centred leadership.
How would you describe your approach? What makes you different?
Our training is coach led. This means that the way people are encouraged to think and behave during the programmes is of equal importance to any new knowledge they gain.
We create high trust spaces where people can practise new skills and experience new ways of communicating and collaborating.
We ask the questions needed for participants to reflect and discuss how the learning relates to their own experience and we focus on the results and 'so what' of the learning.
Our programmes are shaped by the latest understanding in brain science which means we deliver learning socially, in smaller chunks and with time for reflection and application. Our programmes are not tick box exercises that people can 'ghost' their way through.
Can you tell me a bit about what inspired you to start the company; why you want to improve leadership specifically in the tech sector, and the problems that you set out to solve?
Tech is a great sector to work in. Yet it could be so much better if we valued people and leadership skills as much as we do technical knowledge. We want to make this happen.
People often confide in us that it's issues such as managing performance, resolving conflict, giving feedback and dealing with difficult conversations that they find most challenging. Many folks, even in management roles, lack confidence in their own people skills. This can lead to issues not being dealt with and important conversations avoided or handled poorly. The tech sector offers such great opportunities for both people and communities, we hate to think of those opportunities being wasted through bad experiences that could have been avoided.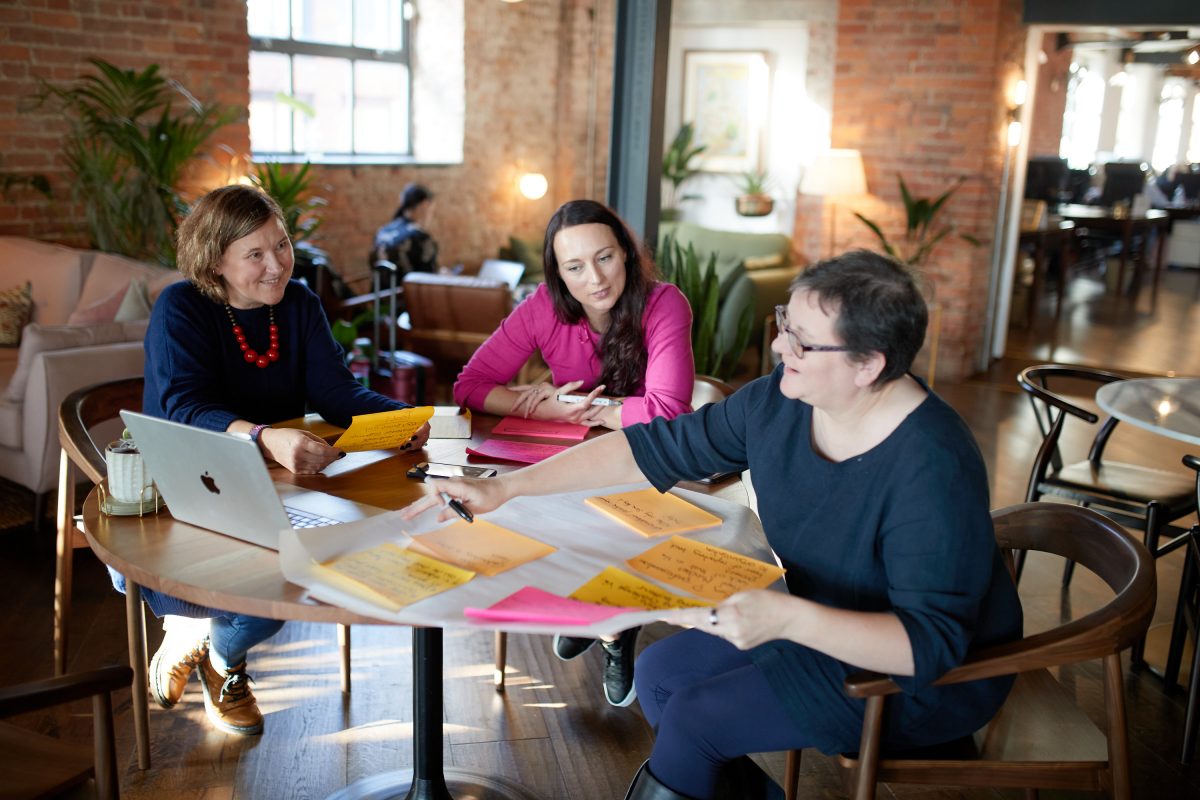 Who are your clients?
We work with a mix of tech organisations across the North and adopting remote working has allowed us to expand further afield. You'll find we can help anywhere you find teams of experts that need to work together to solve complex problems. Our heart and soul will always be in Sheffield, it's where we started. Sheffield agency, Hive IT gave us our first opportunity and we still work with that great team of people today.
What is a typical scenario (if one exists!) that you would enter into to offer your services?
Typically clients ask for our help during times of change. Perhaps they have an ambitious strategy to deliver, or their organisation has grown rapidly and there are lots of new faces around. Teams working in environments where there is lots of change can get stressed, which affects performance and levels of trust.
When organisations experience growth and change this often sees new leaders being brought in and high performers being promoted into leadership roles for the first time. The key thing in these situations is to develop and coach these leaders so they can thrive and give their teams the best support possible; this is where the Northern Value Creators team comes in.
What impact does your team deliver upon a business?
The best way we can answer this is by letting our clients tell you what it felt like to work with us:
"We are now able to collaborate and work within our leadership network. Supporting each other and lifting each other up. We know we are all safe with each other. We have a high trust group who are able to lead with authenticity."

Hannah Alfifi, Head of HR, Tutorful
"I think that for me, my team and my department – coaching with Northern Value Creators has been about unlocking the awesome. I don't think it's about solving teams that are in crisis. I don't think it's a cherry on top. I think it's a really integral part of what we do."

Chris Willis, IT Associate Director, The University of Sheffield
"It made a big difference in how our team feels; they are able to communicate a lot better, they now work through situations they come across and deal with them in the right way."

Ash Young, Founder, Evoluted
What has been your proudest moment since starting the company?
A bright sunny morning in Manchester, November 2022. We held our very first in person team gathering with our team. It was so wonderful to be in a room full of brilliant people, many of whom we had got to know remotely during the pandemic. That day felt important, marking the journey we had travelled from a husband and wife duo to a team.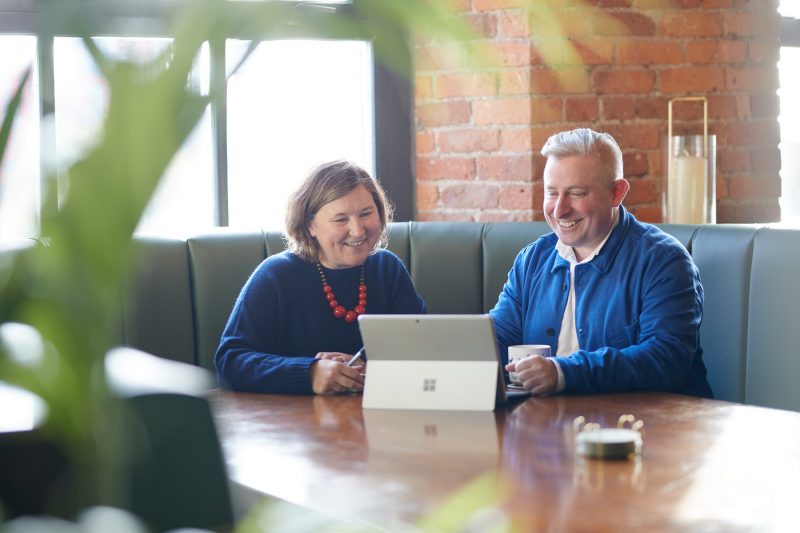 We're delighted to have you join Sheffield Digital. Can you tell me why you've decided to become an Associate Sponsor?
For us the next stage of our development as a business is going to be shaped by community and generosity. We want to share the insights and expertise we've gathered over the years and help make tech a better place to work. Becoming an Associate Sponsor of such an awesome community-minded organisation like Sheffield Digital will help us enormously toward our goal.
Sheffield is a place of real importance for us. We're both alumni of The University of Sheffield and have worked in many of the organisations that form part of the city's rich tech history.
In what ways will your experience and skills add value to the Sheffield Digital community?
How it feels at work matters. This is one of the founding beliefs that shapes everything we do. Unfortunately the tech sector can sometimes focus a little too much on technology and process, leaving how it feels for the people in the team a distant second. Our understanding of neuroscience tells us that people and their emotions are central to high performance. We are keen to share our expertise and help the Sheffield Digital community to develop better people skills and help foster high trust cultures in their own teams.
We plan to run regular Q&A sessions, community conversations on Slack and other events to help answer your leadership questions and help you develop more confidence in your people skills.
Sheffield Digital has just launched 'Talent23' – a year of activities to help address the talent and skills gap for the region's tech businesses. What are your thoughts on these issues? And what needs to happen to create a strong pipeline of talented people who want to work in South Yorkshire's tech industries?
The talent and skills gap is a hugely important issue and it's heartening to see Sheffield Digital launching this campaign. Tech is a wonderful sector to work in and more needs to be done to ensure a strong, sustainable pipeline of talent. Barriers to entry and success need to be overcome and myths about who is a 'right fit' for the sector need to be torn down. A key part of this needs to be a broader conversation about skills – yes, coding is hugely important, but it is part of a richer landscape where a diverse range of skills are needed.
If more people gained an awareness of neuroscience and how our brains respond to situations at work, the sector could become an even better place to work.
One of the things we'll focus on within Talent23 is workplace culture. If you can give tech companies one piece of advice to start to improve workplace culture, what would it be?
Ask more than tell. No matter where you currently sit within an organisation this is an approach to dealing with your clients and colleagues that will consistently have a positive impact upon others and the culture in the team. The smartest person in the room, the best leaders in a business do not always have the answer, but they do know how to ask the best, most relevant questions.
What are you most looking forward to as you begin to work more closely with Sheffield Digital and the community?
Listening to people. Discovering the challenges they face on a daily basis and understanding how we can help make a positive contribution to how it feels to work in tech in Sheffield. We're looking forward to sharing some of the tools we've uncovered that we know can really make a difference.
If you would like to know about Northern Value Creators, their team and the work they do, take a look at the website: www.northernvaluecreators.com. You can also stay up to date with the company on Twitter and LinkedIn and both Amanda and Simon Cookson are members of the Sheffield DIgital Slack community.