Part Time
Sheffield
£38,205 to £42,978 (pro rata per annum) dependent on experience GBP / Year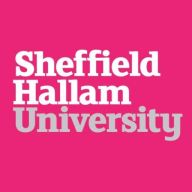 The Role
We are looking to expand our team with inspirational Associate Lecturers (ALs) who have a passion for delivering high quality learning experiences along with substantial industry experience gained through teaching, relevant industry experience or both.  You will join our Department of Culture and Media and will contribute to our mission to transform the lives of our students.
We would expect you to have strong technical skills, an understanding of developments within the service sector and a solid understanding of current trends and impacts.
The Department of Culture and Media
The Department of Culture and Media offers a range of undergraduate and postgraduate courses to develop student skills to enter the Creative and Cultural Industries. We specialise in:
Digital media production, management and games
Public relations and journalism
Film production and studies
Creative writing and English
One of our main priorities is to create highly employable graduates with the latest knowledge and real-world skills to maximise their future potential. We're constantly seeking new ways to keep our curriculum relevant to both students and employers.
Sheffield Hallam welcomes applications from all candidates irrespective of age, pregnancy and maternity, disability, gender, gender identity, sexual orientation, race, religion or belief, or marital or civil partnership status.
For this job we particularly welcome applications from minority ethnic applicants who are underrepresented in this area at Sheffield Hallam.
The University is unable to sponsor the employment of international applicants in this role.
Our benefits
We offer a diverse range of benefits and opportunities to pursue a rewarding and fulfilling career in a supportive environment.
Follow @sheffhallamjobs on Twitter for job alerts and information about what makes this a great place to work.
We welcome applications for job-share, part-time and flexible working arrangements
To apply for this job please visit bit.ly.